Tourist Places in Maharashtra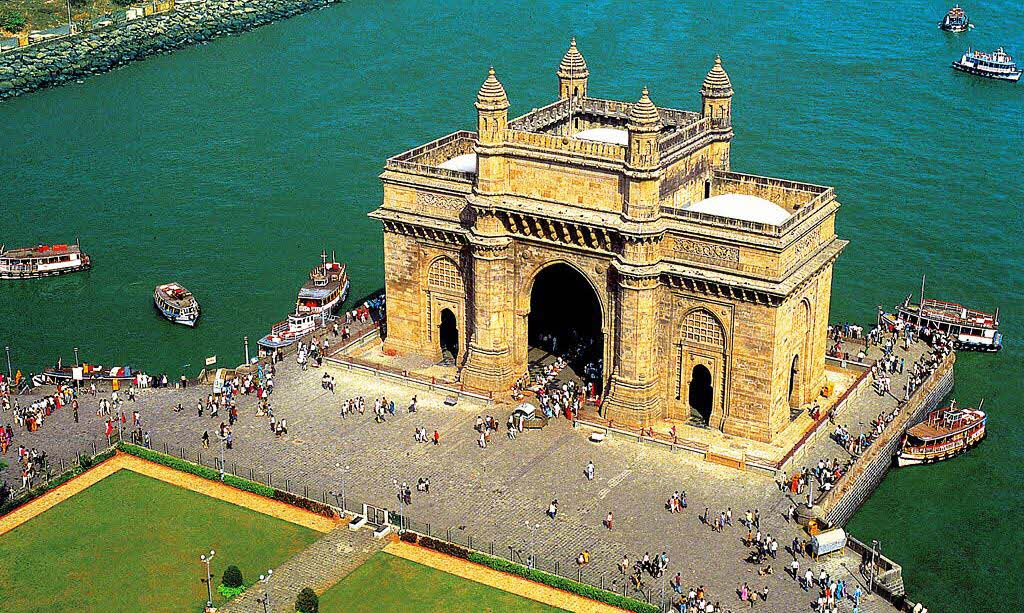 The Commercial Capital of the Country – Maharashtra
Maharashtra is one of the largest and most happening states of India. This state is home to numerous attractions, because of which tourists pour into get a glimpse of these awe-inspiring state. The state, with its abundant green milieus, charming hill stations, indigo beaches and affluent wildlife, is surely a nature aficionado's ecstasy. Additional to this, the abundant historical monuments, rock cut caverns and religious holy places; Maharashtra surely proffers a multiplicity of reason to make it up to the splendid topography. Mumbai, the capital city of Maharashtra & being the commercial capital of India, is known as the major hub for the glamorous bollywood. The major tourist attractions of Mumbai are Chow patty, Juhu beach, Mahalaxmi Temple, Marine Drive, Gardens, Siddhivinayak Temple, Gateway of India and Wales Museum. This place is also known for its nightlife, pubs, theatres, beaches and restaurants. And to mention, the famous vada pavs, pau bhaji, bhel puri and kebab are a sure to try delicacies in Mumbai. Just about 10 kilometers away from the Mumbai shoreline, one can notice the Elephanta Caves. These are on an isle in the Arabian Sea. These caverns were said to be constructed from 450 to 750 AD and depict brilliant statuettes of Lord Shiva.
In Aurangabad, one can see Bibi-ka-Maqbara built by royal monarch Aurangazeb. Also prominent places to stopover are the Darwaazaas and Pan Chakki which illustrate extraordinarily skilled structural designs of the history. Maharashtra houses major three hill stations, namely, Mahabaleshwar, Lonavala and Khandala. Pune being the other major city of Maharashtra is bounded with lush green hills and docile lakes and with a wholesome atmosphere, Pune is acknowledged as the "Queen of the Deccan" and "Oxford of the East". This cultural center of Maharashtra is amongst the greenest metropolitan areas in India. This places being witnessed the rise and fall of the Maratha Empire and its supreme ruler Shivaji, Pune has lot to recite regarding its remarkable past. Maharashtra, one of the foremost industrialized states in India, is known all through the world for being home to a large number of IT companies and other financial sectors, hence, is a paradise for people looking out for great careers.
Maharashtra, one of the largest states in India, has an elongated shoreline to brag of. This widespread seashore has produced in the state being sanctified with numerous beaches, which are well-known all through the world for their pallid sands, tranquil locales and dramatic environs. The startling caves located at Maharashtra display the ancient culture and affluent heritage of the state. Elephanta Caves, Karkla Caves and Bhaja Caves are one of such caves to take pride of stunning rock cut structural design. In contrast, those at Ajanta and Ellora have been decorated with attractive paintings. The state is also welcoming for the factor that it is the home of the legendary Sahyadri hill ranges and hence, being gifted with numerous hill stations.
For all the nature lovers, who make it up to India to relish its prosperous natural world, must make a stopover at Maharashtra as well. The state is practically an amusement for those who adore to trip wildlife shelters and national parks and be a witness to scenic loveliness. The various secluded areas here are dwelling to a broad multiplicity of wildlife. And for all of those who are attracted in exploring the heritage past of Maharashtra, there are no better options to visit than its bravura fortifications. Each and every fort in this state has several tales hidden inside its precincts, tales of bravery, tales of heroism, tales of loyalty, and so on.
14 Best Tourist Places in Maharashtra
Best Time to Visit Maharashtra
Gudi Padwa - Maharashtrian New Year
Duration:
1 Day
Where:
Maharashtra
---
The festival of Gudi Padwa is celebrated on the first day of the Chaitra month. The Maharashtrians celebrate the festival as a New Year. The Gudi Padwa is termed as the Ugadi festival in the states of Andhra Prades...
Maharashtra Tourism
Maharashtra Tourist Map