Trekking, Land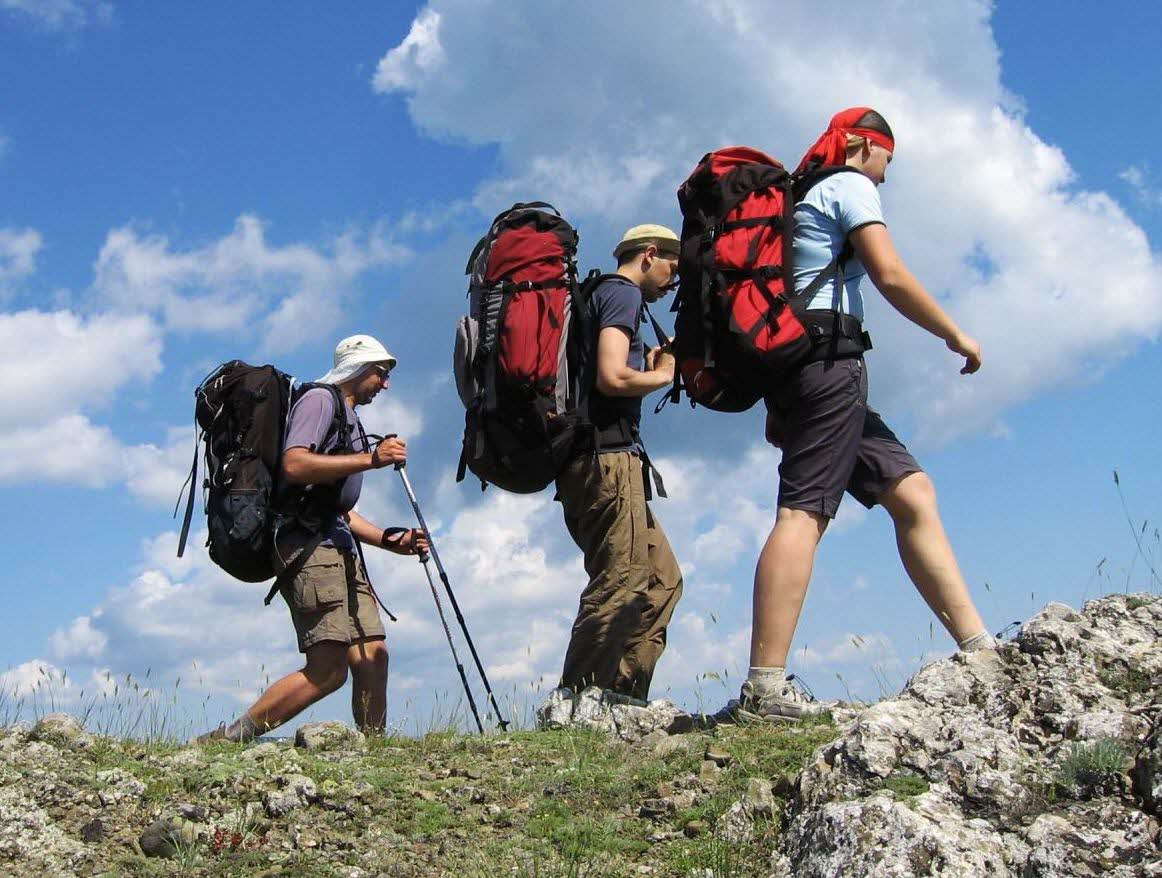 Explore Trekking Destinations ( 84 )
Trekking - Things to do
One of the great joys for an adventurist is exploring the unknown. There is nothing more fascinating or thrilling than getting the opportunity to explore God's divine creation that is Mother Nature!
A country like Indian with its towering Himalayas, acres of forests and vast terrain is a haven for those who would like to explore this country on foot. Trekking on the pristine unexplored mountain ridges and valleys is a breathtaking experience.
Trekking is hugely popular amongst a lot of tourists nowadays. This is usually a long journey which is undertaken by a tourist or visitor on foot. Trekking can be done anywhere in the world. Treks can be organized in any tourist or non-tourist areas in almost every country. The trek duration depends on the participant and it can vary from a day to weeks or even a month! Trekking is an adventurous activity and can also be very physically demanding.
Trekking requires a great deal of planning to be done. Individuals can arrange trek trips on their own or join the Trek trips which are organized by various operators. A trek is subject to the dynamic forces of nature. Most trekkers move on foot through a variety of weather conditions, landscapes and terrains. Beginners to this activity should first and foremost improve their physical endurance after which they should prepare themselves mentally for the adventure.
In trekking packing the right things for the trip is most important. There are a few tips to keep in mind when one goes on a trek.
Pack Light: It is always important to pack light when on a trek. One's backpack should not be so heavy that climbing uphill may seem an insurmountable journey. Always remember one's backpack should not be more than ¼ one's body weight.
Always remember to carry only the bare necessities. One should easily leave behind all unneeded items. The essential items for each trek trip will be different. This will depend on the location of the trek.
Maps - Always carry maps and available guide books. To keep them safely keep them in plastic waterproof clear bag when not in use. Global positioning systems (GPS) are very important when going on a trekking trip. You can pick up the satellite signal from just about anywhere. Google maps and such other software are currently available that gives you a clearer idea of your location via maps.
Water bottle - A light aluminum water bottle (available from camping shops) is essential for carrying drinking water. Also remember to carry enough food for the trekking trips incase it is not being provided by the organizer. Most of the time in treks food is cooked on slow bonfires which are lit under the clear blue skies.
Clothes – One should wear clothing depending on the terrain and climate. More important is wearing outfits which are comfortable and don't hinder your movements.
The mountain ranges of India offer breathtaking, enthralling trekking routes. The Indian Himalayan and Karakoram ranges offer limitless possibilities for trekking.
Some of the top Trekking destinations in India are Ladakh-Zanskar Via Lahaul, Manali to Beas Kund, Garhwal Trekking, Himachal-Manikaran To Spiti, Dodi Tal, Khatling Saharatal Trek, Gangotri Nandvan Trek, Kinner-Kailash Parikrama, Manimahesh Chui Yatra, Jagatsukh To Base of Deo Tibba, Adi Kailash Trek, Hemkund Trek etc.
So for your next holidays experience the thrill and freedom of Trekking in India's amongst emerald valleys and snow covered mountains!