Paragliding, Air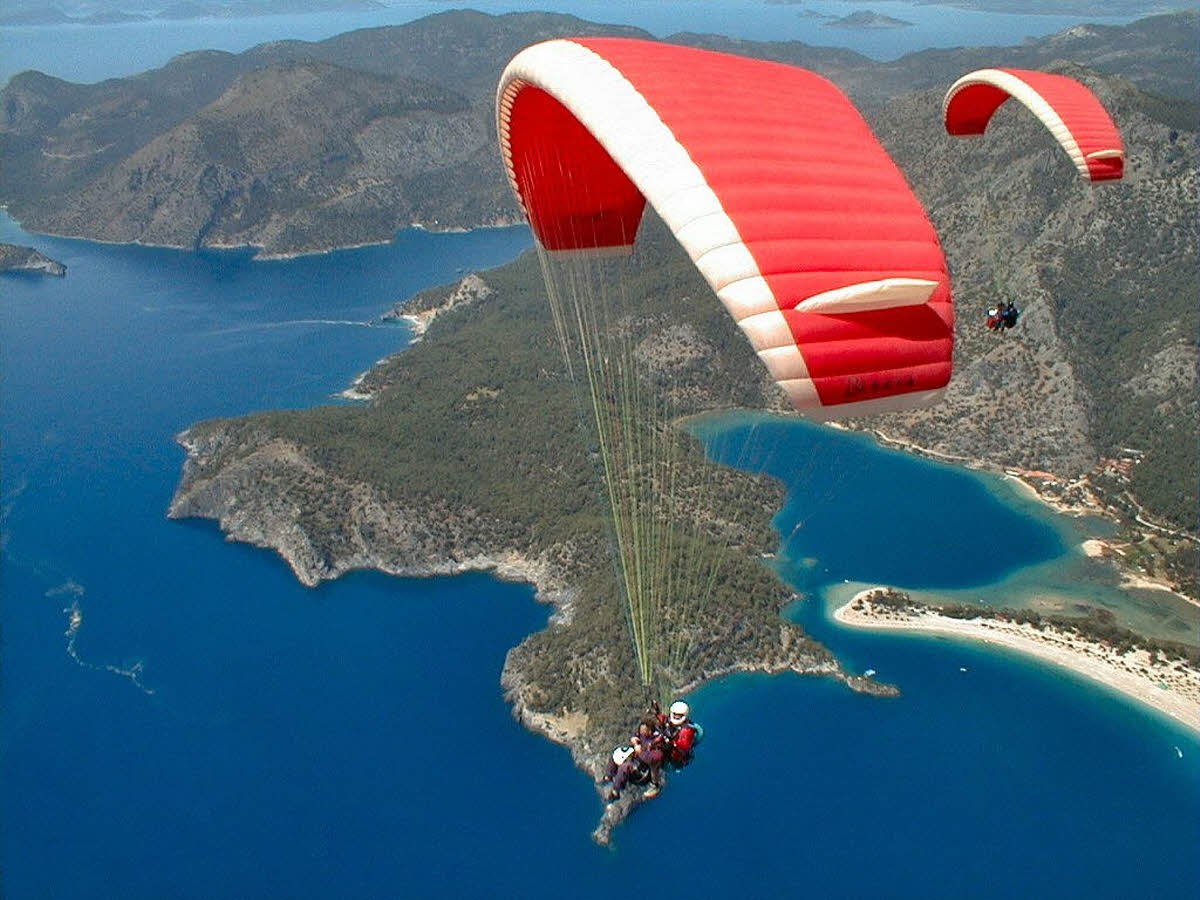 Explore Paragliding Destinations ( 11 )
Paragliding - Things to do
There are a number of aero sports that are popular around the world. One of them in particular which has caught the fancy of many is the wonderful flying sport of Paragliding. If you are a traveler at heart seeking to be one with nature, if you are crazy about flying and being free like a bird in the sky then paragliding is for you!
In paragliding all that you need to fly, is a para glider. A paraglider is a non-motorized, foot-launched inflatable wing, which is easy to transport, launch, and land. It is made of rip-stop nylon or high stress polyester fabric. The pilot is attached to a harness and is in a comfortable sitting position. The harness and the Paraglider are attached by sturdy kevlar lines. The Para gliders can fly in the air for hours with the help of the glider and climb to altitudes, more than 10,000 feet high.
No prior knowledge is required for paragliding. Just about anyone who is physically fit can do Paragliding. As a beginner it's important to learn the basics first. There are a number of paragliding coaching institutes in India and around the world which train beginners .The main techniques of this sport are launching, turning and landing.
As a beginner you should spend adequate time in understanding the paragliding equipments. The essential equipment consists of a glider, a harness that attaches the paraglider firmly and safely to the pilot. The entire equipment is so designed that it can be released quickly to avoid injury, by dragging the pilot over the ground after landing. For beginners the training is usually done in a completely controlled and supervised environment under the guidance of qualified instructors.
A helmet and a reserve parachute are needed for the pilot's safety and a variometer is used to gauge the ascent or descent of the glider. Good judgment and quick decision making skills is imperative for all flyers. Initially many of the decisions will be taken by your instructors. Only once the flyer is confident he / she is allowed to take charge. Every adventure sport has a risk factor associated with it but if one is careful and learns to follow the safety tips it's a safe sport.
India has an amazing coastline and beautiful hills and valleys which are havens for Paragliding. Billing in Himachal, Garhwal in Uttranchal, Western Ghats in Maharashtra, Jaipur in Rajasthan are some of the exotic locations in India for paragliding. All these locations have institutes which are suitable for both experienced and first time Para gliders!
So stretch your wings and enjoy the thrill and freedom of flying high up in the skies!!!