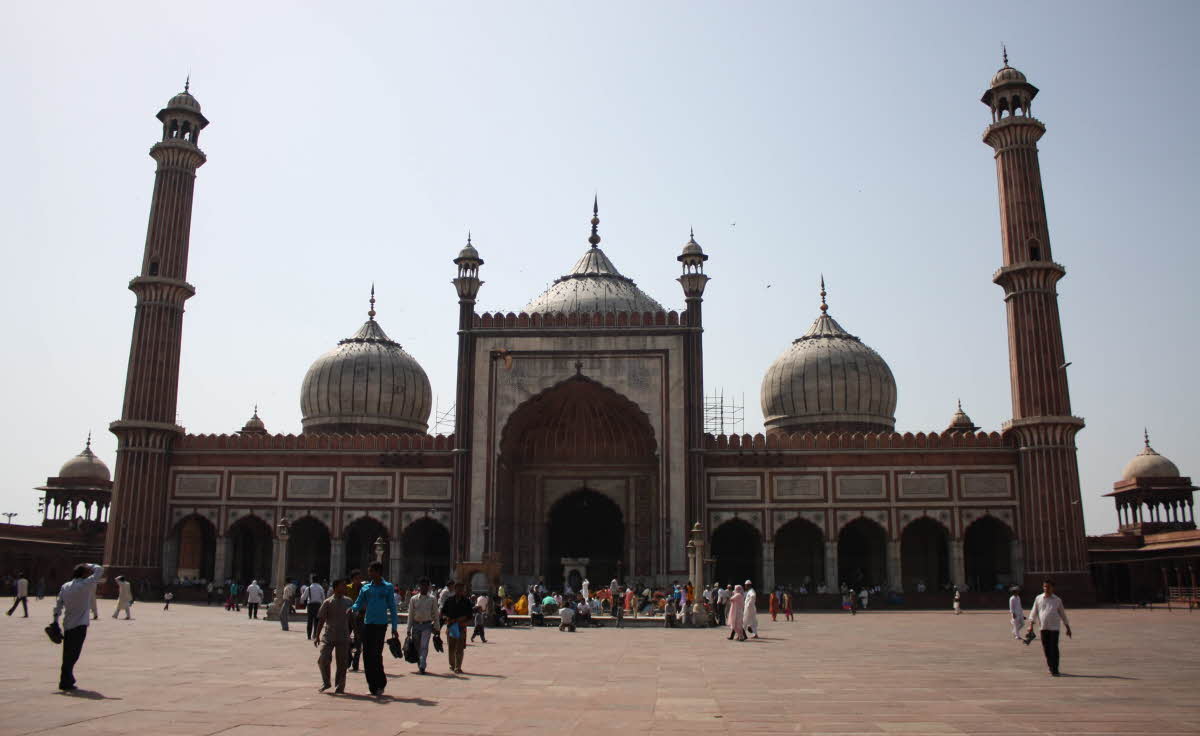 Explore Mosque Destinations ( 42 )
Mosque - Things to do
Mosque- A Place of Peace and Sanctity
Mosques that are found in Dome shaped are often placed above the main prayer hall, signifying the vaults of heaven and the sky. Later, Mosques were built acquiring their now-distinctive features, getting adapted to the cultures around the world. For example, mosques in China follow Chinese architecture, while Mosques in India follow Indian architecture. Though the architecture style differs from place to place, the plan of the mosque remains the same everywhere. The mosques have a square or rectangular plan with an enclosed courtyard and covered prayer hall. The courtyard serves to accommodate the large number of worshippers during the Friday prayers. Tall slender Minarets are also a common feature of the mosques. These Minarets are usually situated at one of the corners of the Mosque structure.
In the very beginning, it is said that the Islams worshipped God in the open and the concept of Mosque came into picture only after 1000 years, when Muslims started spreading world-wide.
Later, Mosques have been found world-wide, that has a dome like structure, Huge grand Gateways, Tall towers etc, have always been associated with the mosques. Mosques have always been a symbol of peace and equality where everybody is treated the same. It is not just a place of worship, but also a center for information, education, and dispute settlement. Many famous Mosques have schools and colleges and educate a number of students on Islamic literature and the Quran.
Every Mosque has an Imam, a leader, who leads the daily prayers conducted in the Mosque. He instructs every muslim (men) to visit mosque in full sleeved Kurta and a Pajama with a White Prayer Cap to attend their daily Prayers (Namaz). The bold voice of the Imam chanting the daily prayers and the devotees performing the prayers together is what exactly a Mosque resembles. All one can hear are the continuous chants of the Imam, creates the silence and the sanctity that takes a person to a spiritual state of mind which is difficult to explain but can only be experienced.
Mosque is found to be the place of worship for the Islam followers, where the silence is maintained in the mosque that gives the feeling of God's presence. It is a place, where a pin drop silence is maintained with no music or any kind of sound is heard in mosque. The men perform their prayers in front of a wall that has a semi circular niche called Mihrab, which is located in the direction of Kaaba in Mecca.
During the month of Ramadan every mosque conducts regular prayers and every Muslim follows a strict Fast for forty days. After the evening prayers, the Mosque arranges for the meal for all the devotees. All devotees have their meal together in one area and signify that no one is big or small in front of Allah. Being children of God, all are equal and should be united. This is the message conveyed to every mankind.