Mosque in Srinagar, Jammu and Kashmir
Must See
1
Jama Masjid
Nature, Pilgrim
Famous for: Perfect blend of Hindu, Buddhist and Islamic style architecture

---
This is the largest mosque in Srinagar which was built in the year 1402. It is made of bricks and woods. This mosque is a combination of Hindu, Buddhist and Islamic styles of architecture which ...
Popular
2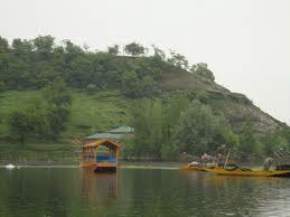 Khanqah E Molla
Pilgrim
Famous for: Religious belief and architectural grandeur

---
The Khanqah-e-molla, also known as Shah-e-Hamdan, is an ancient Muslim shrine situated on the banks of Jhelum in Srinagar. Being an essential religious place in Srinagar, this shrine was constru...
Things to do in Srinagar ( 22 )