Jungle Safari, Land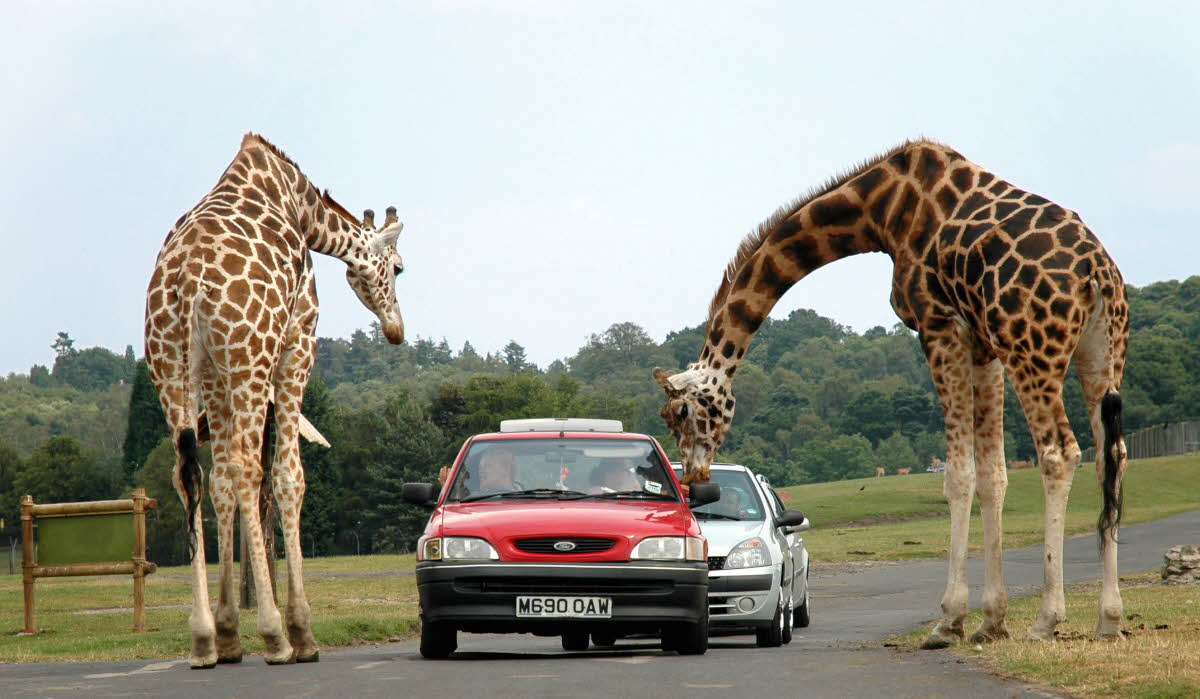 Explore Jungle Safari Destinations ( 44 )
Jungle Safari - Things to do
Many of us have harbored thoughts of someday visiting the pristine untouched wilderness! A trip to the interiors of the jungles with a breath landscape and a spectacular array of flora and fauna. One of the few tourists' itineraries worldwide which are gaining popularity is the Jungle Safaris! A country like India with an amazing variety of flora and fauna is home to some of the most majestic wild animals on the face of earth. Some of our wild animals like the majestic tiger are almost going extinct due to the selfish interest of mankind.
India has more than 200 wildlife parks and National Sanctuaries. Jungle Safaris by jeep, camels or elephants are conducted on a daily basis in these camps. When planning a safari it is important to keep a few points in mind.
It is very important to decide the period and duration of your Jungle Safari. One should also have a clear idea about the type of activities one is interested in. More than this always mentally decide on which animals one would like to see.
There are a number of tour operators who handle Jungle Safaris in India. To get the most out of your safari experience it is very important to ensure that the company or operator you choose is truly capable of providing you with the ultimate safari experience. The reserves in which the camps are located, the wildlife viewing opportunities, the design and style of camps and most importantly the knowledge and quality of the guides play a critical role in selecting your Safari destination and operator. All these basic points need to be kept in mind while planning jungle safaris.
The quality of guide during a jungle safari is of prime importance. The success of the trip rests a great deal on the guide. One should ideally insist on guides who are locals of the region and have a good understanding of the jungle environment. This will help you to get close experience of wildlife. Enthusiastic guides will share knowledge of the many uses of various flora and tips on the fauna.
In a country like India it is very important to note the climate and season when you would like to go on a jungle safari. Ideally it is better to go for safaris during the cooler months from Oct - Dec. It is during the hot months that there are maximum chances of viewing more animals as animals tend to come out from deep in the jungles to the waterholes in search of water.
It is very important to pack wisely for a jungle safari. Comfortable trekking shoes, full sleeved linen clothes, cap, water bottle, rain gear, first aid kits sunglasses, sunscreen, insect repellent are vital for going into the interiors of the jungle areas. During the winter months especially in the Northern parts of the country you should also adequately carry woolen clothes. One should also keep a pair of binoculars which will help in getting closer view of animals.
Don't forget the key to capture all these golden moments the camera! Most of the wild parks in India have their own vehicles in which tourists are allowed to go inside the forests. Sanctuaries have stipulated times and zones when safaris are allowed. One should wear clothes in a layered fashion and in muted earthy colors. This is because wild animals are often agitated by dark bright red colors.
Most jungle safaris in India are conducted in open jeeps under the guidance of trained guides. Always appreciate that these parks and sanctuaries are created to allow animals to live in their natural surroundings and it is not right on our part as humans to trouble or annoy them in any manner.
Make sure that when on a jungle safari you are walking or going in silence. Abstain from making calls or playing loud music while on a safari.
One should also abstain from trying to feed animals like monkeys, wild deer etc as sometimes this could have disastrous results.
So for your next short trip to rejuvenate your soul and mind make it a point to be one with another of god's wonderful creations- animals!