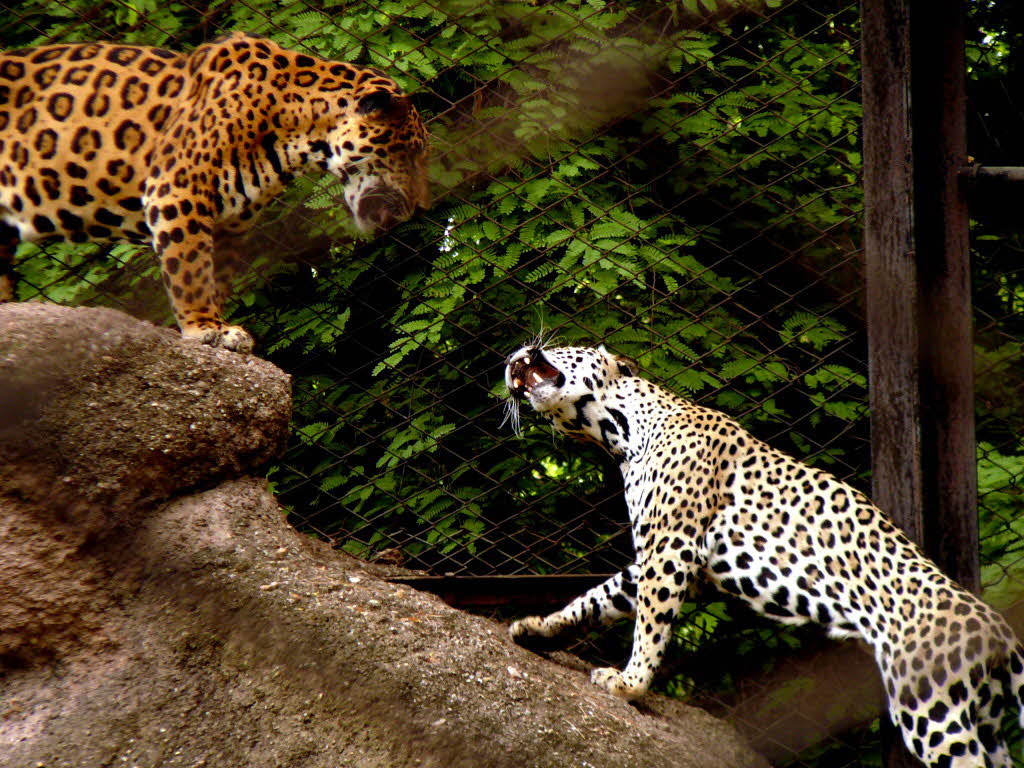 Explore Zoo Destinations ( 44 )
Zoo - Things to do
There are so many species of mammals, reptiles, insects and birds that inhabit this universe of ours along with us. Zoos help us to experience the animals and their habitats from around the globe. Most of us would have learnt in our schools that zoos are also called Zoological gardens keeping in mind the conservative nature of most of the zoos around the globe today.
Most of the zoos around the globe are created keeping in mind the need for us humans to understand and love animals who are majestic creations of god. Most zoos are home to animals ranging from the plated lizards to the great yaks, lions, tigers and even reptiles. In today's world zoos are also committed to promoting the educational aspect of its wildlife and resources.
Zoo animals usually live in enclosures that attempt to replicate their natural habitats. This is done keeping in mind the need for humans to respect animals. In some zoos where insects are also displayed, they may be special buildings for nocturnal animals, with dim white or red lighting used during the day, so that the animals will be active when visitors are there, and brighter lights at night to help them sleep.
There are zoos around the globe where even animals and birds like penguins are kept in climatic conditions which are equivalent to their natural surroundings. Most zoos have special enclosures for birds, insects, reptiles, fish, and other aquatic life forms.
In some zoos which are large and spread over acres of land visitors are asked to keep to designated paths for their safety. One should also avoid showing or eating foods that the animals might snatch from the enclosures.
A country like India with diverse flora and fauna is home to many zoos and zoological parks.
The first zoo established in the country was the Alipore Zoological Park in Kolkatta, West Bengal. This zoo was set up in 1876 under the British Raj. This is also considered as the largest zoo in India. Our country has approximately 200 big size or medium sized zoos.All zoos in the country is centrally monitored by the Central Zoo Authority.
Some of the popular zoos in India are Nandankanan Zoological Park in Orissa, Jijamata Udyaan Mumbai, Mysore Zoo, Sakkarbaug Zoological Gardens Gujarat, Trivandrum Zoo, Vandalur Zoo Chennai.
Zoos are popular school excursion spots especially during the months of March & May. Zoos are fantastic places for children to watch and spend time with animals in their natural habitats.
We bring to focus some popular zoos in India.
Mysore Zoo: This zoo which is called the Chamarajendra Zoological Gardens is located in the palatial city of Mysore. Spread over nearly 45 – 50 acres this zoo is the home to a large number of animals, birds and reptiles.
This zoo is the breeding ground for a large number of endangered species of zebras, eland, antelope, Barberry sheep, emus and kangaroos. Orphaned and abandoned wild animals are also tendered here.
Various safari rides like Lion safari, Bear Safari and Butterfly safari is done in certain zoos in the country. Prominent amongst them is the Nehru Zoological Gardens in the city of Hyderabad.
Another popular zoo in the country is the Guwahati Zoo in Assam. The zoo is located in the heart of the city of Guwahati. It is home to a wide variety of wild animals like the Asiatic Lion, Royal Bengal Tiger, Himalayan Black bear and the one horned rhinoceros.
For decades, the zoos and park have attracted thousands of visitors a year. Your life's journey is incomplete without a visit to these parks which are home to so many animals.