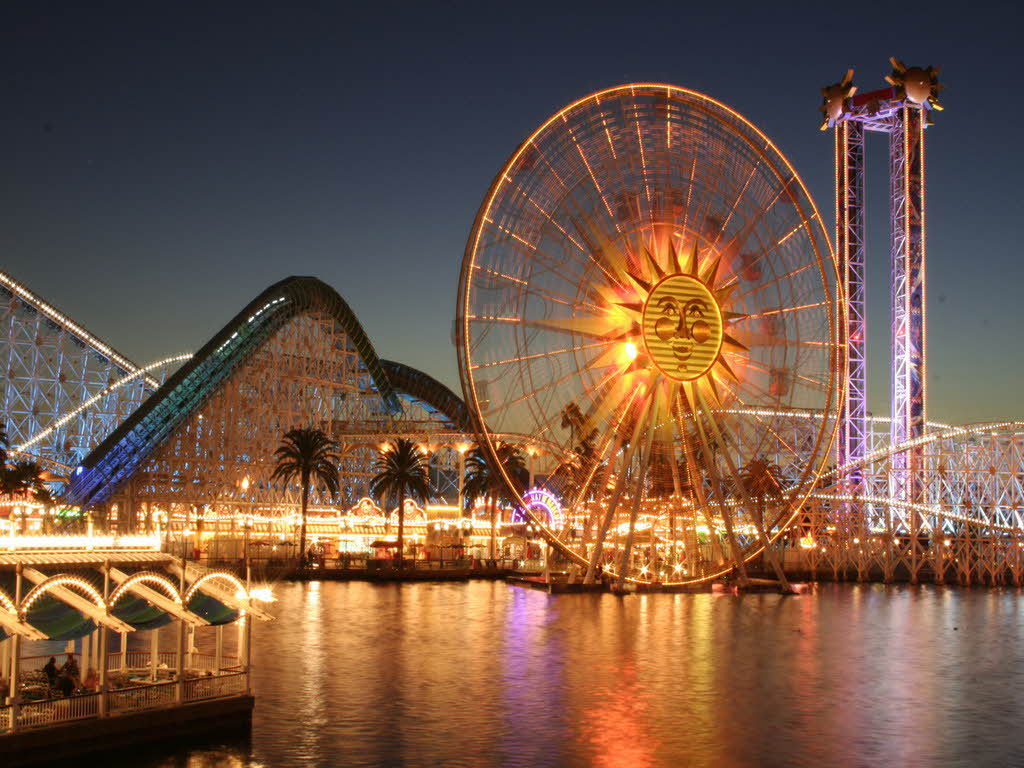 Explore Amusement Park Destinations ( 112 )
Amusement Park - Things to do
Amusement Parks - Most Exciting Place for All Age Groups
Amusement park caters to all the age groups, unlike the city parks where only children would have fun and the parents were just to accompany them. Today amusement parks are places where an entire day can be spent easily. It is no more an evening outing. Even a toddler can enjoy in an amusement park, as they have a separate set of rides in which the elder kids are not allowed. Similarly, there are rides that are appropriate for all age group. Elders who does not really enjoy the rides, also have a set of entertainment available such as 3D and 4D movie shows, an artificially set up snow world, aquariums etc.
One of the most preferred places in an amusement park is the water world where number of water rides found. The best suggestion for visitors is to get into the right costume head to the slippery water rides. Slipping and sliding over these slippery slides is an exciting and memorable experience. The wave pool is another fun, where artificial waves are created to give the people a feel of swimming in the sea at the beach. Most of the wave pools are set amidst coconut trees and a sandy area to replicate an actual beach.
The Amusement parks are very well planned and landscaped with trees and lawns around, so that people can relax and have a small picnic too with family and friends. One need not carry food and water as everything is available here. All that one need to take care of is, people's own belongings for which a paid locker facility is also given as an option.
Now a day, many of the Famous Amusement parks, also have High class resorts where people can stay and enjoy whenever they want. An Amusement park is nothing but a theme park where everything is available under one single roof. During this present day hectic life, no one has time for a long holiday to make a trip to a hill station or a beach. Hence, visiting an Amusement park for two days is like a good break from the work that gets glimpse of both- a feel of the beach at the wave pool, and the feel of a hill station at the snow world. This saves time of travel and the money without any compromise on the entertainment and fun, as most of the amusement parks are found close to the cities.
Dazzling lights, Loud Music, Children shouting with excitement is what one can imagine of an Amusement park. Mickey mouse, Donald ducks and many more cartoon characters standing tall and well dressed, shaking hands with children of all age, clicking photographs with family, sets up a perfect mood at the entrance of the amusement park for the fun and frolic time that is going to have inside.
Amusement Parks like Essel World in Mumbai and Wonder La in Bangalore have loads of people visiting from many places and has itself become a major tourist attraction.