Pune Tourism
Poona, Punavadi, Kasbe Pune
| | | | |
| --- | --- | --- | --- |
| | 0 | | Reviews |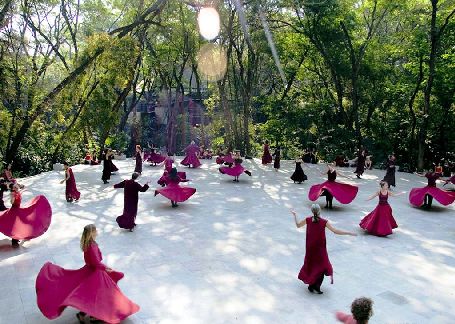 About Pune
Considered as the cultural capital of the Marathis, Pune stands at the convergence of two majestic rivers. The glorious history of the city dates back to over 1600 years and it boasts of a flamboyant past with a rich history of several illustrious dynasties. In terms of population, Pune is the 8th largest urban conglomeration in India. The city stands at an elevation of 560 meters above sea level and is on the east of Mumbai and is on the eastern edge of the Western Ghats, on the Deccan Plateau. The city incorporates marvellous architecture and offers numerous amazing sightseeing spots.
Pune literally means Punyanagari, or City of Virtue. The city underwent major development during the early years of the 17th century when Shivaji chose this city as his headquarters. There are various attractive tourist destinations among which the 8th century Pataleshwar rock-cut temple, a war memorial in the fond remembrance of the great Maratha Heroes and the Nandi Mandap holds a special mention.
The city too holds many top universities and some best colleges that attract students from all around the country and thus young and happening crowd can be noticed all around the city. The city is also called as 'Oxford of the East'. There are many cool places in the city and few amazing restaurants and cafes where one can spend some time enjoying with friends. The nightlife of the city is also very famous.
There are many beautiful places around this city that are literally a paradise on earth. The nearby tourist destinations are often visited by the locals, as these places are the best places for small vacations. So while planning for trip to Mumbai, do make a visit to Pune and all other mesmerising places that surround this city. These places are situated juts few kilometres away from here.
Pune Fast Facts
City: Pune
District: Pune
State: Maharashtra
Country: India
Known As: Punekar, Puneite
Famous for/as: Garden
Best Season: Jul - Feb
Summer: 20 to 42°C
Winter: 8 to 32°C
Rain: Jul - Sep
Area: 244 km2
Altitude: 560 m (1840 ft)
PIN Code: 4110xx
STD Code: 020
Pune News Papers
English: Pune Mirror, Hitavada,
Hindi: Lokmat, Kesari
Urdu: Jame Jamshed
Languages: Marathi, Hindi, English
15 Places to Visit in Pune