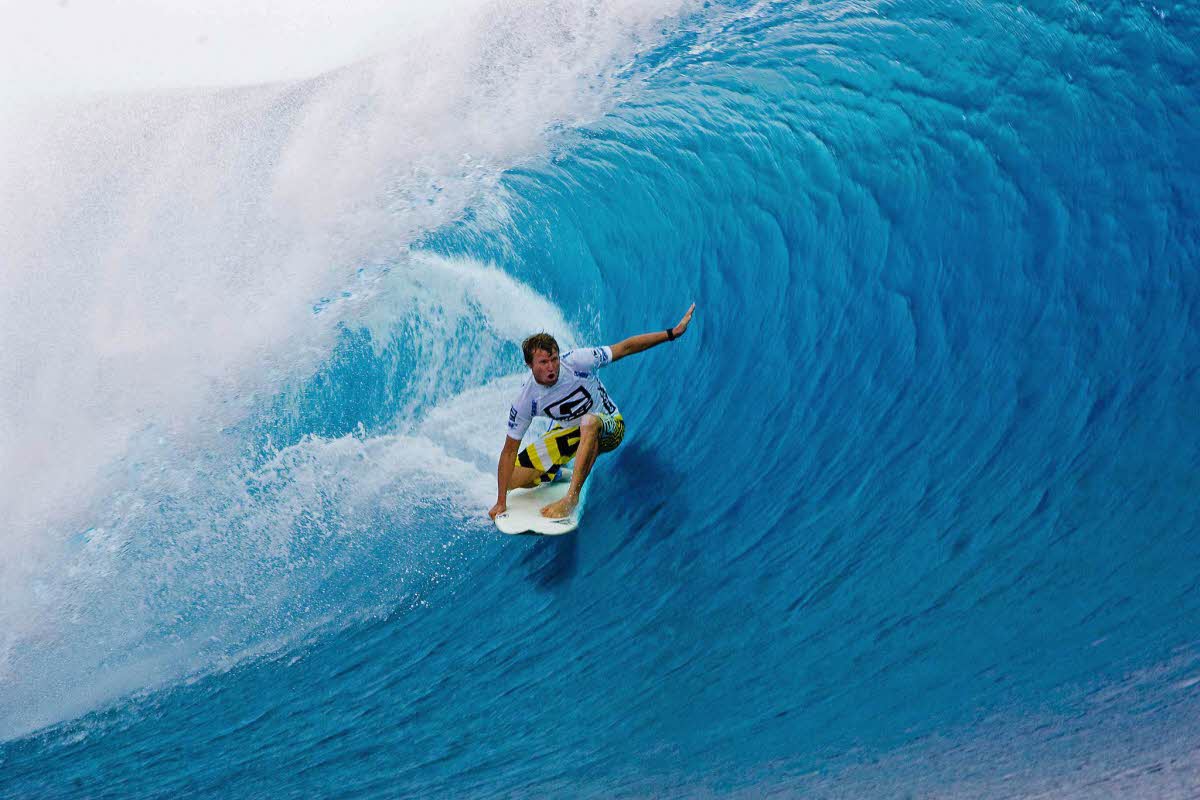 Explore Surfing Destinations ( 14 )
Surfing - Things to do
If you think about a surface water sport that's fun, that's demanding and exhilarating at the same time then the right word for it is Surfing. Surfing is loads of fun and excitement. It's just you, the board and the gigantic waves!
Surfing is a surface water sport in which the surfer rides a surfboard on the crest and face of a wave, which is carrying the surfer towards the shore. There are particular types of waves on which surfing can be done. Usually waves suitable for surfing are found primarily in the seas and ocean, but there are manmade wave pools where such gigantic waves can be simulated.
Before getting into surfing it is very important for the participant to know swimming. There are a number of coaching institutes worldwide and some in our country which teach surfing basics to surfers. Surfing begins when the surfer paddles towards the shore in an attempt to match the speed of the wave. Once the wave begins to carry the surfer forward, the surfer stands up and proceeds to ride the wave. For beginners judging the wave is the most important and daunting task at hand.
Surfing looks very easy when you're watching the pros, but there are a lot of surf basics you need to know before you paddle out by yourself.
In the beginning you need to be careful about the right surfboard to learn to surf on. And also the best beach area to surf. The best place to learn how to surf is at a flat sandy beach where there is plenty of space to find a nook for yourself in the water.
There are various types of surfboards that are available for surfing. Some of these are Shortboard
Big Wave Board
Longboard Surfboard
Fish Surfboard
Fun Shape Surfboard
Stand-up Paddle Board
The Fun Board or Fun shape board as it is known is usually a simpler board to start out surfing with.
One needs to keep in mind like swimming attire is very important when one goes for surfing. For Surfing gear what really matters is performance, comfort, warmth and durability. Swimsuits, Trunks & Sunscreen or Rash guard should be used by both sexes when they go out to ride those waves.
Surfing is very physically intensive and demanding sport. It requires physical and mental focus at all times. In order to develop the strength, stamina and balance to be a successful surfer we recommend you concentrate on developing your core body strength and flexibility with aerobics, yoga and stretching exercises. A good health diet is also important for surfers.
There are a number of waves that one needs to know about before getting into surfing. Keep a look out for these waves while you're out at seas! Some of dangerous surf conditions that surfers should be aware of are Rip currents, Longshore currents, Shore breaks and backwashes. Most training institutes cover all these in their basic surf lessons. One should also be careful not to get pulled along by undercurrents in the sea and ocean to rocks on the beaches.
Surfing in India is slowly catching up. India has more than 7000km of coastline with rugged beaches, waterfronts and unsurfed world-class waves. All these places are just waiting to be explored.
So get ready to board and ride the waves!!