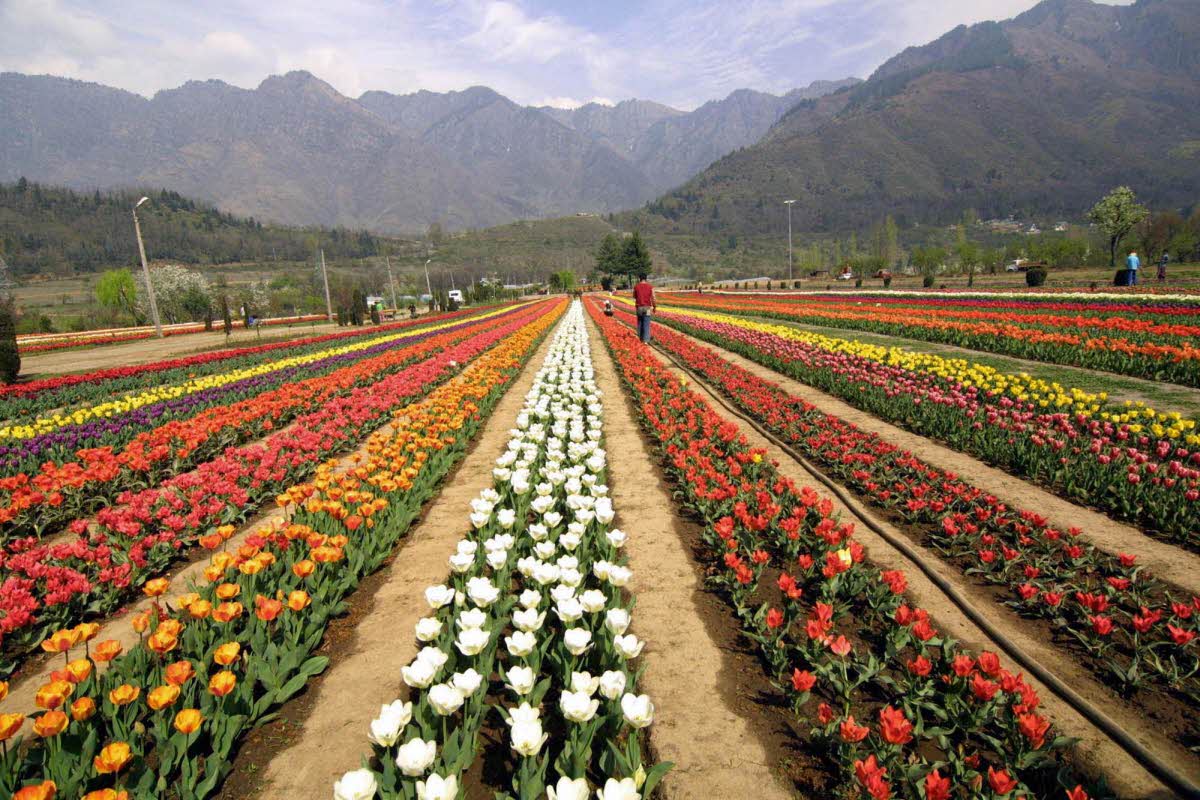 Explore Garden Destinations ( 137 )
Garden - Things to do
Garden - A Beautiful Place of Amusement
The evolution of garden is not a recent phenomenon to make the city look green and pollution free, but can be easily traced back to the historical periods both in our country and abroad. In India, it can be traced to the Mughal rule where garden was given a lot of importance by the Emperors and was used for the recreational purposes. Likewise, in places such as Japan, gardens are form of aesthetics and are used to decorate a given place with flowers and bamboos.
The word garden reminds everyone- the beautiful Cool Breeze, Swaying trees, beautiful Colorful Flowers and the smell of wet mud. The garden has also become a home for many birds and gives pleasure to all the visitors, when they are seen flocking together. Serene landscaping, watching tall trees and the chirping birds are some of the peaceful sight in today's hectic life style. Thus, Garden being so attractive welcomes everyone to spend their leisure time and enjoy the peaceful moment. It allows everyone, to recollect memories while watching the parents teaching their toddlers to walk, watching kids playing with balloons and so on.
Gardens like Botanical gardens, Rock gardens and Japanese gardens have always been a tourist attraction in India. The concept of Botanical garden can be traced to the European Medieval period. During the British rule in India, a variety of plants have been brought and planted in some of the places in India such as Udagamandalam, where even today the botanical garden is a big tourist attraction with trees as old as 150 yrs. The garden is beautifully designed way back in 1847 and is spread over 22 hectares.
Another type of Garden is- The Rock Garden, that is located in Chandigarh is a major Tourist attraction and is a mixture of both natural and man-made elements. Today, a lot of artificial materials are used in Gardens like "Artificial Lawn" that looks lush green all over years and also "Artificial Waterfalls" that flows throughout the year. All these are done for aesthetical purpose and the landscape architects execute it so well that, only people who visit such gardens often can actually make out the difference between the real and artificial elements used.
Botanical Gardens are usually spread over in the outdoor with a wide range of various plants, trees and flowers that are displayed and labeled accordingly with their botanical names. Some of the plants are displayed in the Green House or Shade House, as they require a certain temperature to be maintained. These gardens are usually known to have a wide range of rare Species of plants, brought from various parts of the globe and are carefully planted in the garden.
Such a beautiful concept of Gardens should be promoted everywhere in order to keep the city Green and Cool, to reduce pollution and also to avoid untimely or scanty rainfall that affects mankind. Every individual should contribute towards it by having a small Terrace Garden or Kitchen Garden in their house.