Garden in Imphal, Manipur
Must See
1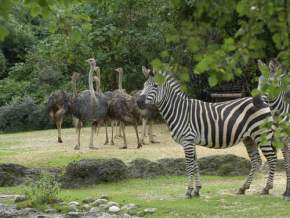 Manipur Zoological Garden
Land, Entertainment, Nature
Famous for: Bird Watching and Wildlife

---
Nature lovers must not miss an opportunity to visit Manipur Zoological Garden situated on ImphalKangchup Road at Iroishemba. This place is only 6kms far away from Imphal and to describe the beau...
Popular
2
Khonghampat Orchidarium
Entertainment, Nature
Famous for: Spectacular views and serene environment

---
Under the control of Forest Department, there is an Orchid Yard in Imphal, Manipur. Being one of the major attractions in Imphal, KhonghampatOrchidarium is great place for a visit. It is situate...
Things to do in Imphal ( 16 )