Garden in Japan
Must See
1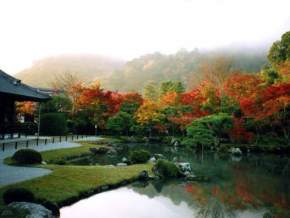 Tsukiyama Gardens
Entertainment, Nature
Famous for: Gardens

---
This is one of the oldest and one of the most admired gardens in Japan and is also well-known as the Hill gardens. The reason behind this is because of the fact that these gardens possess an art...
Must See
2
Karesansui Gardens
Entertainment, Nature
Famous for: Gardens

---
Karesansui Gardens are the second kind of gardens found in Japan and are the landscape gardens. The most significant elements of Karesansui Gardens are sands and rocks. The sand is used as a sub...
Things to do in Japan ( 13 )