Garden in Sweden
Must See
1
Visby Medieval City
Heritage, Nature
Famous for: THE ALMEDALEN, KAJSARPORTEN, KLINTEN, VISBY TOWN MARKET SQUARE

---
A UNESCO World Heritage Site, Visby stakes its states to be the best conserved medieval city in Scandinavia. Situated in Gotland County in Sweden, this conurbation dates back to the 12th century...
Must See
2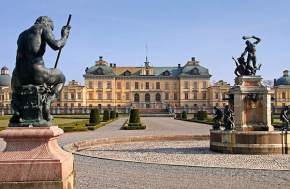 Drottningholm Palace
Heritage, Nature
Famous for: Chinese Pavilion, Palace Theatre, Palace Gardens.

---
The Royal Family of Sweden's enduring residence, Drottningholm Palace, is one of the country's top tourist destinations. Constructed in the late 16th century by Nicodemus Tessin, it ...
Things to do in Sweden ( 12 )