Garden in Bahamas
Must See
1
Nassau Botanical Gardens
Entertainment, Nature
Famous for: Nassau Botanical Gardens

---
The Nassau Botanical Gardens, situated on a site that once housed an old rock mine, are a must for anyone with an interest in strange plant life and general fauna. Casing an impressive 18 acres,...
Must See
2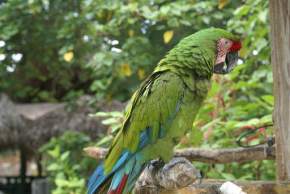 Ardastra Zoo
Land, Nature
Famous for: Ardastra Gardens and Zoo

---
If you're an animal lover you'll enjoy certainly enjoy you visit to the Ardastra Gardens, Zoo and Conservation Centre. Learn about the animals and birds of the islands and enjoy a st...
Things to do in Bahamas ( 27 )