Garden in Bilaspur, Chhattisgarh
Must See
1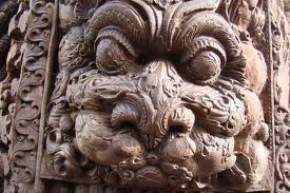 Talagaon
Nature, Pilgrim
Famous for: A small beautiful historical village

---
Nestled at the banks of River Maniyaru, Tala is a small beautiful village at a distance of 30 km form Bilaspur. It is the famous place form where the temple of Deorani- Jethani got excavated whi...
Popular
2
Khuntaghat
Entertainment, Nature, Water
Famous for: A beautiful dam over River Kharung

---
Khuntaghat is a dam which is situated at a distance of 33 km from Bilaspur and is built over River Kharung. It serves as a major irrigation source of the region and has now been developed as a c...
Things to do in Bilaspur ( 17 )