Bird watching in Bilaspur, Chhattisgarh
Popular
1
Khuntaghat
Entertainment, Nature, Water
Famous for: A beautiful dam over River Kharung

---
Khuntaghat is a dam which is situated at a distance of 33 km from Bilaspur and is built over River Kharung. It serves as a major irrigation source of the region and has now been developed as a c...
Popular
2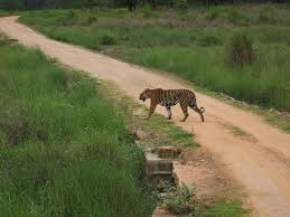 Achanakmar Wildlife Sanctuary
Land, Nature
Famous for: A natural habitat of various wild animals and birds

---
Achanakmar Wildlife Sanctuary sanctuary serves as a popular and exciting excursion for the tourists from Bilaspur. It was established in 1975 and is sprawled in an area of 555 sq km. It houses a...
Things to do in Bilaspur ( 17 )