Kolhapur Tourism
| | | | |
| --- | --- | --- | --- |
| | 0 | | Reviews |
About Kolhapur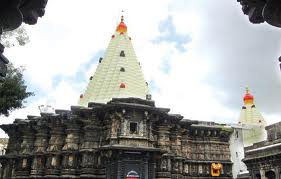 First impression that hits the mind just by hearing the name – Kolhapur is none other than Kolhapuri Chappal!! Sounds weird but its true that footwear of Kolhapur are famous all over the world and almost all the visitors to this city never forget to buy for them. Kolhapur is truly addresses as the pride of Maharashtra and is highly visited by lots of tourists from different nook of the world!
Situated on the banks of River Panchganga, Kolhapur city is having very rich history and cultural heritage. According to the history of Kolhapur, the city was so named after the demon – Kolhasur. He was slaughtered by Goddess Mahalakshmi. The city had undergone through interesting chapters of history dating back to 300 years and today, it is one of the main cities of India famous for its commercial activities. Bhagvadgita, the famous Hindu epic, also has special mention of this city.
Located at the distance of 228 kms from Pune and at a considerable elevation of 1900 ft, Kolhapur faces the pleasant climate all around the year. But, summer months in the city are bit hotter and must be avoided for wonderful trip!
Kolhapur is famous for its astonishing palaces, magnificent temples and gigantic forts. The main attractions of the city are Katyani Temple, Panhala Fort, Shri Mahalakshmi Temple, Rankala Lake, Jyotiba, Bhavani Mandap, etc.Other than these famous tourist attractions sprinkled over the city, Kolhapur is also famous for being the capital city of Maratha film industry. It is quite evident from the making of first feature film based on Raja Harishchandra.Thus, the city is gaining high popularity not only because of tourist attractions but its commercial and industrial aspects are also very strong. That is why, it deserves the special mention here that per capita income of the city is very high as compared to other main cities of India!
Kolhapur Fast Facts
City: Kolhapur
District: Kolhapur
State: Maharashtra
Country: India
Famous for/as: Scenic
Best Season: Oct-Mar
Summer: 22 to 40°C
Winter: 12 to 30°C
Rain: Jul - Sep
Area: 66.82 km2
Altitude: 569 m
PIN Code: 416001
STD Code: 0231
Kolhapur News Papers
Marathi: Pudhari, Chitralekha
Hindi: Pratahkal
English: Bombay News, Mumbai Mirror
Languages: Marathi, Hindi, English
15 Places to Visit in Kolhapur