Kolhapur Food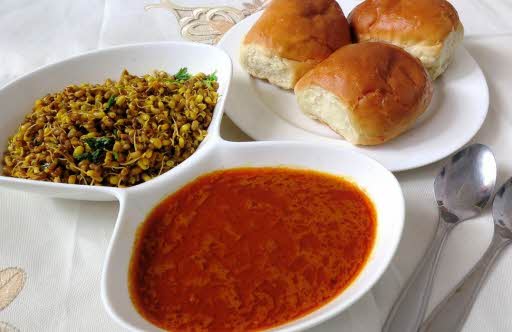 Kolhapur is also very popular for its deliberately delicious food and different types of varieties. Though the city is not so vibrant and appealing, but of course it's vivid varieties in eating out is more than enough to allure you!
Especially, the place is heaven for those who are fond of Maharashtrian thali which basically comprises of alu ki sabzi, chapattis, kheer, sol curry and none other than spicy green chutney. Other than vegetarian stuff, there is lot for even non-vegetarians. Kolhapur specializes in meat preparations and among the long list, Tambada Rassa and Pandhra Rassa are there to make place in your heart! For snack-lovers, there are so many stalls available at the main market areas of the city which provides different varieties of great taste and with complete hygienic conditions. Like, you could try Vada Pav, Dahi Visal and Pani Puri. Isn't it great enough to pamper your taste buds!
There are loads of restaurants, luxurious hotels and budget hotels to offer top-class meals of great taste served with great hospitability. Opal Hotel, Milano's, Hotel Woodland, Marathi Khasiyat, Hotel Karnival, Tandoor Restaurant, Manmaan Rajasthani Dhaba, Mr. Idli, Hotel Pavilion, Phadatare Misal Kendra Restaurant, McDonald's and lot more.