Culture of Kolhapur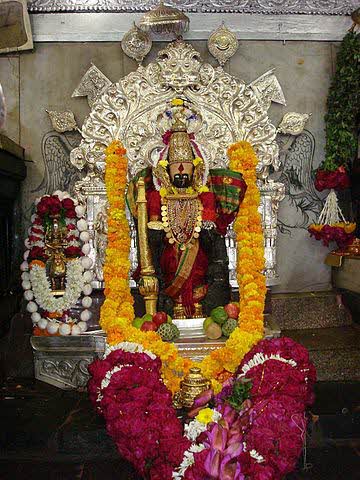 People
Commonly people of Kolhapur are addresses as "Kolhapuri". People of the city are very polite and nice to talk with. They are very cooperative and soft-spoken and feel pride to help the visitors to their city.The main icon of Kolhapuri people is their turban named "Pheta".
Language and religions
Mainly, Kolhapuris used to speak Marathi in broader sense but other than this, one could also see common use of Hindi, Gujarati, Urdu and English. The main religion followed in Kolhapur is Hinduism.
Food
Kolhapur is a great place for the food lovers as one can see great varieties with great flavors in Kolhapur. Among the main dishes of Kolhapur, Red Meat, Tambada Rassa, Kandi Pedhe, Kolhapuri Kakavi and Kolhapuri Misal are at the priority. The city is well-known for its jaggery.
Local festivals, art and music
Kolhapur also throws great impression to its visitors during festival time as the people there used to celebrate the festival with great fervor and pomp especially, the festival of Shree Mahalakshmi Kiranotsava. Other festivals of the city are Kolhapur Rankala Mahotsava, Gudi Padava, Jyotiba Yatra, etc. Navratra Mahotsav of Kolhapur is also not to be missed event as it continues for ten days.
Things to do in Kolhapur ( 10 )