Kanpur Tourism
| | | | |
| --- | --- | --- | --- |
| | 0 | | Reviews |
About Kanpur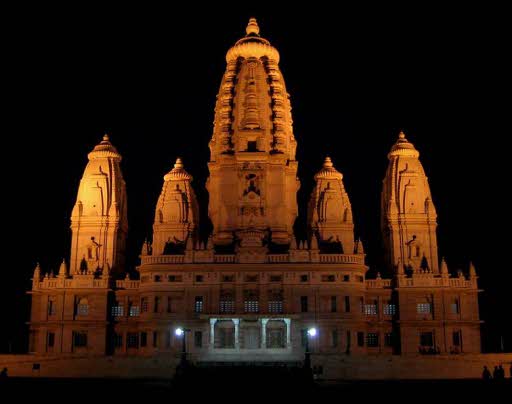 Kanpur, one of the main historic cities of India, is supposed to be the lifeline of commercial and trade sector of Uttar Pradesh. Located on the banks of River Ganga, Kanpur is also an idyllic tourist destination of the state. Covering over an area of 633 sq. kms, Kanpur holds rank of fifth biggest city in the list of main cities of India. Kanpur is lined with two districts namely Unnao and Hamirpur in the north-east and south direction respectively. Kanpur is quite popular for its woolen and cotton textiles and also for its leather industries. Thus, it is also well-known as the "Leather city of the World".
Most commonly, it is believed that the famous Hindu King named Hindu Singh founded the city and during ancient times, the city was famous as "Kanhpur". The two small hamlets namely Jajmau and Bithoor covers interesting chapter of history of Kanpur. According to few myths, it was believed that at Bithoor, Lord Brahma, after creation of Universe, performed here a Yagya and marked the place with a Shivalingam. And, at Jajmau, during excavation, remnants of an ancient fort were found which has taken the shape of giant knoll today.
To reach Kanpur is very simple and comfortable through all the three means of transport. To enjoy the magic of the city as it's fullest, then make a plan to visit the city between the months October and March. To pamper your taste buds, the city offers great food with great taste but "Thaggu Ke Laddoo" needs special mention here.
Basically, Kanpur is portrayed as industrial core of the state, but it also not let you down in the world of tourism also as it is sprinkled with innumerable tourists spots all over the city. There are lots of attractions spotted in the city and among the long list, the most famous ones are Jajmau, The Kanpur Memorial Church, Allen Forest Zoo, Kamla Retreat, Shri Radha Krishna Temple, and many more.
Kanpur Fast Facts
City: Kanpur
District: Kanpur Nagar District
State: Uttar Pradesh
Country: India
Known As: Cawnpore
Famous for/as: Amusement Park, Garden, Museum, Scenic
Best Season: Oct to March
Summer: 22 to 48°C
Winter: 3 to 30°C
Rain: Jul to Sept
Area: 6132 km2
Altitude: 126 m
PIN Code: 2080xx, 209
STD Code: 0512
Kanpur News Papers
Hindi : Dainik Jagran, DLA
English : Agra News
Languages: Hindi, English, Avadhi, Urdu
15 Places to Visit in Kanpur