History of Agartala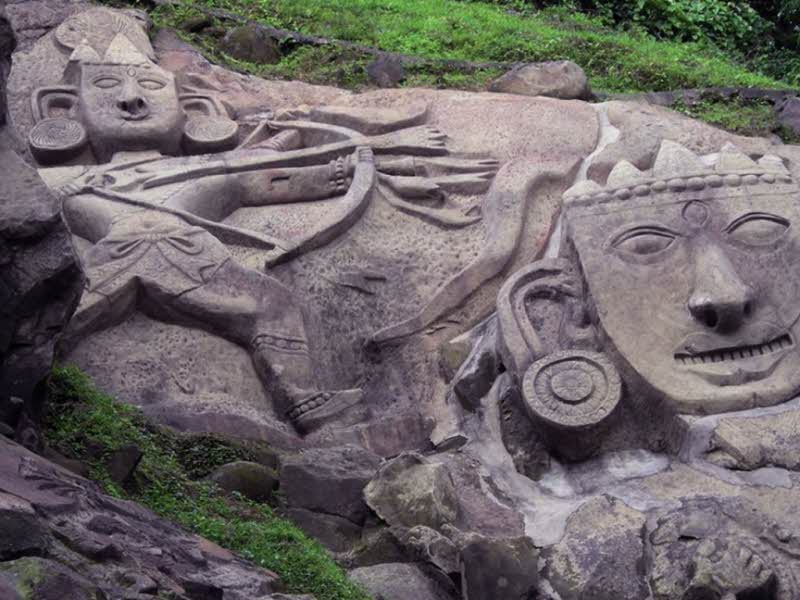 The history of the capital city of Tripura is fascinating and revolves around the Manikya Dynasty. Historical records indicate that the land of Tripura was formerly ruled by as many as 179 Hindu rulers, starting from the mythological King Druhya to the last king of Tripura, Kirit Bikram Kishore Manikya. The glorious rule of the Mughals was also witnessed by the state in 1733.
The erstwhile ancient capital of the then princely state of 'Swadhin Tripura' was at Rangamati on the banks of the Gomati river. In 1760, Maharaja Krishna Kishore Manikya shifted his capital to 'Old Agartala', the present day 'Khayerpur' on the banks of River Howrah and renamed it as 'Haveli'. But owing to the frequent Kuki invasions and also to carry on easy communication with British Bengal, Maharaja Krishna Kishore Manikya eventually shifted his capital from 'Old Haveli' to 'New Haveli' (now, Agartala) in 1849. During the early forties, Maharaja Bir Bikram Manikya Bahadur re-organised the city in a planned manner, giving it a makeover and an entirely new look.
In 1949, Tripura Maharani Kanchanprava Devi signed an agreement permitting the government to merge the province with independent India. On July 1, 1963, Tripura became a centrally administered Union Territory and attained the status of full-fledged state on January 21, 1972, with Agartala as its capital.
15 Places to Visit in Agartala