Travel Within Sri Lanka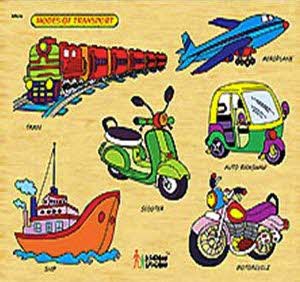 Sri Lanka's main airport is the Bandaranaike International Airport; 35km north of Colombo is the only gateway to the International flights. The main domestic airport is Ratmalana at Colombo. There are daily flights to Jaffna and Trincomalee by Aero Lanka and Expo Aviation. Charter flights can be prearranged by plane, or by helicopter with Deccan Helicopters. For more economical options, relaying on public transport is consequently a choice between buses and trains. Both are inexpensive. Trains can be jam-packed, but it's nothing contrast with the apparently endless numbers of commuters that squeeze into normal buses. Train travel can be a more calming option than commuting by bus. There are three major lines- Colombo to Matara, Colombo to Badulla and Colombo to Anuradhapura.
There are also two stream lines one to Trincomalee on the east coast and another to Polonnuruwa. Because of the moderately short distances concerned, there are less overnight sleeper coaches. It is generally best to board a second-class seat as the seats are comfy and usually less packed. For travelling alongside the south shoreline train travel is certainly the best choice. While travelling in and around region of Colombo taxis and tuk-tuks are a great choice.
20 Places to Visit in Sri lanka