Thanjavur Tourism
Tanjore, Rice bowl of Tamil Nadu
| | | | |
| --- | --- | --- | --- |
| | 0 | | Reviews |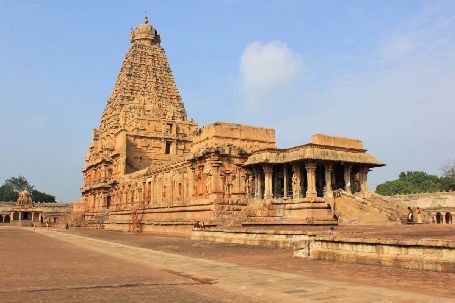 About Thanjavur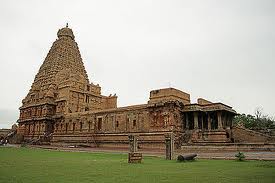 Thanjavur or earlier known as Tanjore is a great historical travel destination located at the Cauvery delta in the state of Tamilnadu in India. With its substantial production of paddy crops, it is also referred as the 'rice bowl of Tamilnadu' and also the granary of South India. Dotted with multitude of historical attractions and architectural splendors, the city is designated as a world heritage site by UNESCO. A visit to this marvelous city of Thanjavur is like exploring the ancient lanes of the bygone era depicting the glorious history of the state.
Thanjavur is one of the oldest cities of the country which flourished during the reign of Chola kings and then made tremendous progress during the rule of the Nayaks and Marathas. The city is now a popular tourist destination in south India and is majorly known for its wonderful Brahadeeswara Temple, the Royal Palace, Art Gallery and other exquisite monuments showcasing the rich history and culture of the ancient Thanjavur. Moreover, the city is also famed for its splendid handicrafts and craft works including the Tanjore paintings which have gained fame all across the world. In addition, Thanjavur is also the home of performing arts and music and is said to be the birth center of the famous dance form of Bharat Natyam.
Along with architectural and historical attractions, the beautiful city of Thanjavur is also blessed with scenic natural vistas in the form of paddy fields, verdant grasslands and coconut palms. With an adorable climate throughout the year and easy accessibility from the major cities of the state has made Thanjavur a must sought after holiday escape for the nature and history lovers alike. Boasting of its scenic splendors and architectural marvels, Thanjavur is indeed a great place to be visited in South India.
Thanjavur Fast Facts
City: Thanjavur
State: Tamil Nadu
Country: India
Famous for/as: Scenic, Temple
Languages:
10 Places to Visit in Thanjavur