Rameswaram Tourism
Ramesvaram, Rameshwaram or Ramisseram
| | | | |
| --- | --- | --- | --- |
| | 0 | | Reviews |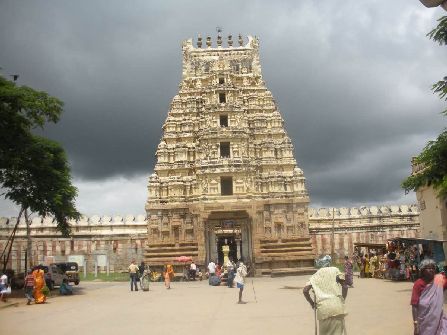 About Rameswaram
Rameshwaram, one of the holiest places in entire India, is located in the Ramanathapuram district in the state of Tamilnadu. Rameshwaram is a small island that lies at the tip of Indian peninsula in the Gulf of Munnar and is separated from the mainland by the Pamban channel. The sacred site of Rameshwaram is also among the Char Dhams or pilgrimages of the country and is visited by hordes of pilgrims as well as tourists throughout the year.
Also known as the Benaras of South, Rameshwaram is home to one of the 12 jyotirlingas of Lord Shiva and is said that a pilgrimage tour to Benaras is not considered completed without visiting Rameshwaram. This small yet beautiful island is much acclaimed for its magnificent Sri Ramanathaswamy Temple that showcases an exquisite example of medieval Dravidian architecture and is one of the most sought after religious shrine in South India. The prime attraction inside the temple is its 1220 meters long corridor which is the longest corridor in the country. Moreover, the place is also renowned for its 22 wells or theerthas surrounded the main temple. According to mythology, it is believed that Lord Rama created a bridge across the sea at this place in order to reach Sri Lanka to kill Ravana. Thus the sacred spot of Rameshwaram holds a specific historical and religious significance for the devotees.
The island of Rameshwaram is conch shaped and is extended over an area of 61.80 sq. km. Apart from the splendid Ramanathaswamy Temple, it also houses various other ancient temples and tourist attractions that make it a great place for the devotees and visitors alike. Enveloped by the pristine waters of the blue sea from all the four sides, a trip to Rameshwaram offers the visitors plentiful of water and adventurous activities around the beaches. The captivating beaches, engulfed by coral reefs, provide exciting water activities such as fishing, swimming, scuba diving, sun bathing, bird watching and many more. Rameshwaram is also a main fishing centre of Tamilnadu and various exotic varieties of fishes can be seen here.
Rameswaram Fast Facts
City: Rameswaram
State: Tamil Nadu
Country: India
Famous for/as: Beaches, Jyotirlinga, Scenic, Temple
Languages:
10 Places to Visit in Rameswaram