Kanchipuram Tourism
Kanchi, Conjevaram, The City of Thousand Temples
| | | | |
| --- | --- | --- | --- |
| | 0 | | Reviews |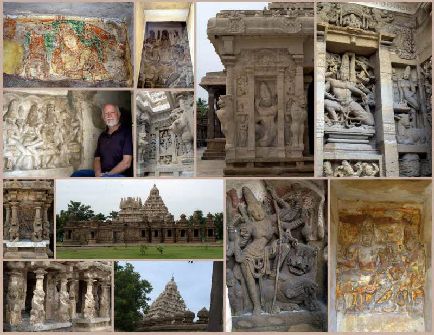 About Kanchipuram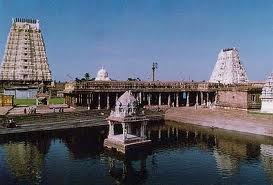 Kanchipuramwhich is also known as Kanchiis located in the north-eastern coast of Tamilnadu is a spectacular city dotted with multitude of magnificent temples. Located at about 75 km from Chennai it is one of the seven holy cities in the country and it is believed that a visit to the city will bestow salvation.
The city is a sacred place for the devotees of Lord Shiva as well as Lord Vishnu. Kanchipuram is endowed with 108 temples dedicated to Siva and 18 to Vishnu besides scores of other temples, mosques, churches includingAdiShankaraMatth,SakkiswararTemple, Vaikunta Perumal Temple, Kailasanatha Temple, Ekambareswarar Temple, Kamakshi Amman Temple etc.
Kanchipuram is a major seat of Tamil learning as well as an important place of pilgrimage for Buddhists, Jains and Hindus.Kanchipuram is a well-known city for its glorious culture and heritage. Itisalso famous for its silk sareesand is also called as the Silk City,since the main profession of the people living in and around is weaving silk sarees.Woven from pure mulberry silk, these sarees woven in dazzling colors are embellished with fine gold thread (zari) and are available in various design and variety.The weavers of Kanchi have settled in the temple town for more than 400 years ago and have given it the reputation of the best producers of the silk and cotton sarees in the country.
As one of the oldest cities of South India, the history of Kanchipuram goes back to the reign of Pallavas. Most of the temples in Kanchipuram were constructed during the reign of the Pallavas. Kanchipuram acquired its glory under the Pallava dynasty and was the capital city of the Pallavas.
The best time to visit Kanchipuram is from September to February. The nearest airport is Chennai. Kanchipuram has a railway station connected to the major cities. A visit to this beautiful temple city of Kanchipuram will surely rejuvenate your mind and soul and fill it with blissful memories.
Kanchipuram Fast Facts
City: Kanchipuram
State: Tamil Nadu
Country: India
Famous for/as: Backwaters, Bird Sanctuary, Bird Watching, Lakes, Scenic, Temple
Languages:
10 Places to Visit in Kanchipuram