Kanchipuram Food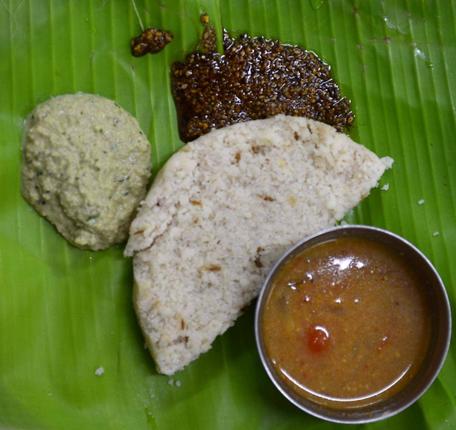 Kanchipuram is not only famous for its temples and Kanjeevaram silkssarees but also for its mouthwatering cuisines which will surely pamper your taste buds. From the spicy and fried seafood to the delicious South Indian delicacies, eating out in Kanchipuram is always a pleasure.One does not even have to hunt around too much for the great local food of Kanchipuram, as options are many. For the one with deeper pocket chic and classic restaurants will add to the charm.
Royal Inn - a multi-cuisine restaurant in Kanchipuram that serves variety of dishes varying from the lip smacking pizzas to the spicy Indian food. You can try both vegetarian and non vegetarian cuisines here.
Bay View-Possibly the most romantic restaurant ever, as it is located just by the seaside. Since the experience of eating out involves ambiance, this is one place where ambiance wins over the food.
SaravanaBhavan- It is known for good south Indian food with branches all over. You have the choice of self service. Food is consistently good because of high standards of cleanliness.