History of Kanchipuram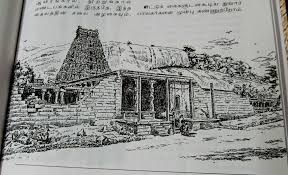 The history of Kanchi can be traced back to several centuries also before the advent of the Christian era.From the 3rd to the 9th century A.D. Kanchipuramwas the capital of the Pallavas who ruled over the territory extending from the river Krishna in the north to the river Kaveri in the south.The Cholas ruled this town from the 10th century to 13th century while Kings of Vijayanagara dynasty ruled from 14th century to 17th century. It is surrounded by the historic places like Mamallapuram, Thiruvannamalai, Vellore, Sholingar, Thiruthani and Thirupathi.
The place finds its name in Patanjali`sMahabhashya written in the second century B.C. The description of the district can also be found in the Manimekalai, the famous Tamil classic and PerumpanattuPadai, a great Tamil poetical work. From ancient days,Kanchipuram has been an important learning centre and great scholars like Gautum Buddha has visited the place. The great Chinese traveler Yuan Chwang also visited the city inthe 7th century. Kanchipuram holds second position in learning, the first being Banaras.The architectural and religious grandeur as well as value have been added by the successive dynasties from Pallavas to Vijayanagar kings.
10 Places to Visit in Kanchipuram