History of Gangtok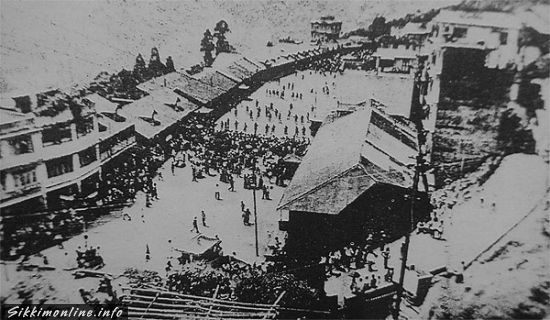 The history of Gangtok is not very well known but its history dates back to the construction of the hermetic Gangtok monastery built in the year 1716. Until the construction of the Enchey Monastery in 1840, Gangtok remained a small hamlet. After an English conquest in the mid 19th century, it became the capital city. At the end of the 19th century, Gangtok became a major stopover on the trade between Tibet and British India after the defeat of the Tibetans by the British.
Thutob Namgyal, the Sikkimese monarch under British rule shifted the capital from Tumlong to Gangtok in the year 1894. Following India's independence in 1947, Sikkim became a nation-state with Gangtok as its capital. It retained its sovereignty, by the treaty signed between the Chogyal and the then Indian Prime Minister Jawaharlal Nehru..
In 1962, the ancient Silk Road near Gangtok passes was sealed after the Sino-Indian War. In a hope of an economic boom, the Nathula Pass was finally opened for limited trade in the year 2006.
After several political struggles and several riots, the monarchy was laid down and Sikkim became India's twenty-second state, with Gangtok as its capital in the year 1975.
15 Places to Visit in Gangtok