Vrindavan Tourism
Brindavan, Vrindaban, Vraj, Braj
| | | | |
| --- | --- | --- | --- |
| | 0 | | Reviews |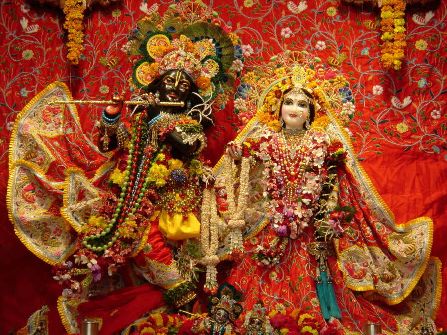 About Vrindavan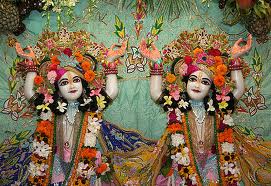 Vrindavan, a sacred site associated with the childhood exploits of Lord Krishna, is one of the most religious places in the state of Uttar Pradesh. Situated at the holy banks of River Yamuna,Vrindavan reverberates the innumerable tales and pleasant memories of the ras of young Krishna with the gopikas. Renowned for its multitude of ancient temples and religious sites, the town is visited by a number of devotees and is a major devout destination all across the country.
Vrindavan derives its name from the word 'vrinda' means 'tulsi', a holy plant that grown through the length and breadth of the town. It is a great center for the worship of Lord Krishna and is dotted with several ashrams and religious places blessed with the memories and deeds of young Krishna. Also regarded s city of temples, the divine land is loaded with thousands of temples showcasing the beautiful sagas of Radha and Krishna in the form of various idols and images. A home to more than 4000 temples, the city includes some of the famous temples of Rangaji Temple, Govind Dev Temple, Madan Mohan Temple, Bankey Bihari Temple, Radha Ballabh Temple and Pagal Baba Temple etc.
Apart from ancient beautiful temples, one of the most sought after tourist attractions in the city is the Vrindavan Forest. It is one of the largest forests in India and it is believed that Lord Krishna performed the divine dance called as Rasa in this forest along with Radha and gopikas. Endowed with lush vegetation and numerous falls, these thick woods along the River Yamuna created a perfect ambience for the milkmaids to perform rasleela with their deity Krishna. The entire surroundings and divine environment of the place is still tantalizes with the mystical love story of Krishna and Radha.
While visiting the town of Vrindavan, one would feel that every nook and corner echoes with the vibrant sagas of the divine soul and one can really feel the epitome of spiritual elation in one's own heart.
Vrindavan Fast Facts
City: Vrindavan
State: Uttar Pradesh
Country: India
Famous for/as: Temple
Altitude: 170 m
PIN Code: 281121
STD Code: 0565
Languages: Hindi
10 Places to Visit in Vrindavan