Travel Within Khajuraho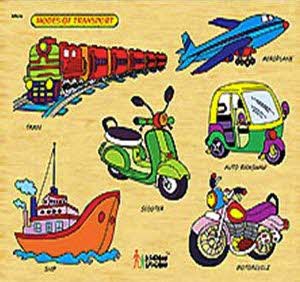 Being one of the main hub for tourists from all over the world throughout the year, Khajuraho is really too good at its public transportation. There are lots of means of transport to travel all around the city and are available at the reasonable fares. The most commonly seen means of local transport on the roads of Khajuraho are the auto rickshaws, taxis, cycle rickshaws and also rented bicycles. Sometimes, walking all around on the road on foot is also great experience!
Auto rickshaws:
The chief means of local transport within the Khajuraho is the auto rickshaw. It is easily available all around the main areas of the city and is affordable too. Auto rickshaws are the fastest means to reach any nook of the city but it is better to fix the fare before hiring an auto to avoid any dispute afterwards as they are not metered. Generally, the fare ranges from INR 20 to 60 depending on the distance to be covered.
Taxis:
Though taxis are very less in number in the Khajuraho, yet are also one of the main means of transport for travelling within the city.
Cycle rickshaw:
Other most commonly seen mode for moving all around the Khajuraho is Cycle Rickshaw. Most of the tourists, especially foreigners , preferred cycle rickshaws to travel around the city.
15 Places to Visit in Khajuraho