Khajuraho Tourism
| | | | |
| --- | --- | --- | --- |
| | 0 | | Reviews |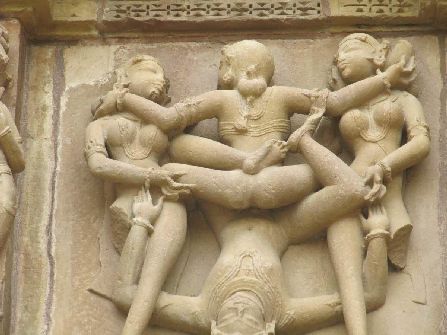 About Khajuraho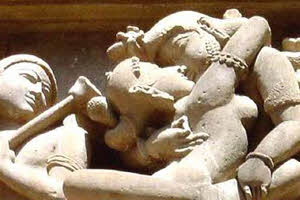 Khajuraho, a wonderful place located in Madhya Pradesh having an array of exemplary sculpture temples!! The temples of Khajurahoare not only famous for their astounding architecture in India but it covers the fans from all over the globe. Therefore, this marvelous place needs no special introduction and it has been honored by UNESCO with a title of being a world heritage. Once you reach the land of Khajuraho, expressions on your face are more than enough to measure the beauty of this architectural marvel!
The temples in Khajuraho dates back to thousand years old and are popular just because of its extreme depiction of love and sentiments in form of erotic images. The motto of carving such erotic figures on the walls of temples of Khajuraho is only to throw light on the values and attitude of Hindu religion. The temples here were wonderfully constructed with great architectural style and therefore, it is perfectly marked as an icon of heritage of medieval era.
The main idea of constructing such temples with the walls carved with erotic figures was that of the Chandela rulers. They were having great religious beliefs, ground-breaking ideas and also deep sense of art and architecture and just because of all these, they were able to create such invincible marvel of architecture. Till today, not only in India, but in the whole world, there is no comparison of this awesome heritage.
Khajuraho temples are also well-known for its following of the Shikhara style. According to this style, the prime deity of the temple is kept in the center of the temple. One could see many temples belonging to Hindus and also to Jains as well. Some legends reveals that originally there were 80 temples of Hindus in Khajuraho but at present, one can see only 22 temples. There are lots of attractions in Khajuraho eagerly waiting for you in form of magnificent temples, historical heritage, exotic falls and gorgeous lakes and many many more.
Khajuraho Fast Facts
City: Khajuraho
District: Chhatarpur
State: Madhya Pradesh
Country: India
Famous for/as: Art Gallery, Boating, Dams, Museum, Palace, Scenic
Best Season: Oct to March
Summer: 21 to 45°C
Winter: 4 to 32°C
Rain: June to August
Altitude: 283 m
PIN Code: 471606
STD Code: 07686
Khajuraho News Papers
English: Central Chronicle
Hindi: Dainik Bhaskar, Raj Express, NavaBharat
Languages: Hindi, English
15 Places to Visit in Khajuraho