Temple in Ajmer, Rajasthan
Must See
1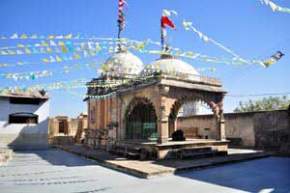 Anted Ki Mata Temple
Pilgrim
Famous for: Religious belief

---
Ajmer is blessed with so many religious sites belonging to both – Hindus and Muslims and Anted-Ki-Mata temple is one of them. It is among the main temples for Jainis in Ajmer and belongs t...
Popular
2
Nasiyan Temple
Pilgrim
Famous for: Religious belief and cool atmosphere

---
Located at the Prithviraj Marg of Ajmer, the Nasiyan temple is one of the main Jain temples of Rajasthan. The temple is also popular as "Red Temple" as it is beautifully constructed ...
Things to do in Ajmer ( 11 )