Ajmer Tourism
| | | | |
| --- | --- | --- | --- |
| | 0 | | Reviews |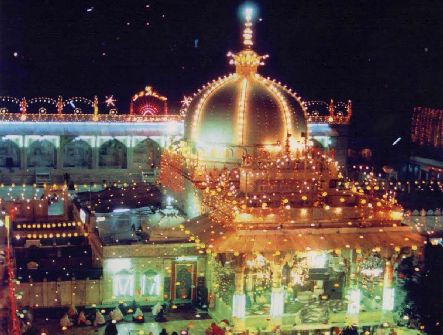 About Ajmer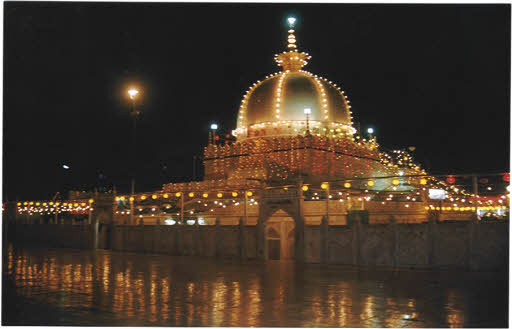 Ajmer of Rajasthan!! One of the sacred cities of Rajasthan that sets perfect example of unity of the country as it is the religious place of both Hindus and Muslims.It is so because it houses one religious place of Hindus named Pushkar and that of Muslims, it is Dargah of Sufi Saint Khwaja Moinuddin Chisti. Formerly, the city was addressed as "Ajmere" but nowadays Ajmer. Ajmer is very popular and fifth largest city of Rajasthan and not only this much but it is a fertile land enclosed with lush green hills. Truly speaking, it is very difficult to describe the features of the pious city in mere words!!
In the 7th century A.D., in 1100 A.D, Raja Ajay Pal Chauhan founded Ajmer.Chauhan rulers used to rule over the city for long period of time till 1193 A.D. Later on, during the ruling period of Prithvi Chauhan, the city went into the hands of Mohammad Gauri. Then, the interference of different dynasties got started in Ajmer like that of Mughals, Rajputs, Scindias and many others. Gradually, because of continuous Turkish attacks, Ajmer got lost to British rulers. But, during rule of various dynasties, Ajmer got highly developed.
Ajmer is also a hub of education and cultural activities. Mayo Collegeand Sophia College of Ajmer add a lot to justify this fact. The city is too good for tourism also as it is spotted with lots of attractions within its area like Pushkar Lake, Dargah of Khwaja Moinuddin Chisti, Anasagar Lake, Adhai Din Ka Jhonpda, Taragarh Fort and many more. For shopping, we can't say Ajmer as a perfect place but yes, it offers many unique handicrafts, ornaments, silver jewellery, bandhni, etc. in front of its visitors. To reach Ajmer is not the matter of discussion as it is one of the famous railway junctions and is connected to rest of the main cities through all the three means. So, what are you waiting for! Get ready for witnessing perfect destination having great traditional touch.
Ajmer Fast Facts
City: Ajmer
District: Ajmer
State: Rajasthan
Country: India
Famous for/as: Amusement Park, Boating, Garden, Lakes, Palace, Scenic
Best Season: Oct to March
Summer: 26 to 41°C
Winter: 3 to 32°C
Rain: Aug to Oct
Area: 8481 km2
Altitude: 486 m
PIN Code: 3050xx
STD Code: 0145
Ajmer News Papers
Hindi: Rajasthan Patrika, Dainik Bhaskar, Nafa Nuksan
Languages: Rajasthani, Hindi, English, Urdu
15 Places to Visit in Ajmer