Sabarimala Tourism
Sabrimala
| | | | |
| --- | --- | --- | --- |
| | 0 | | Reviews |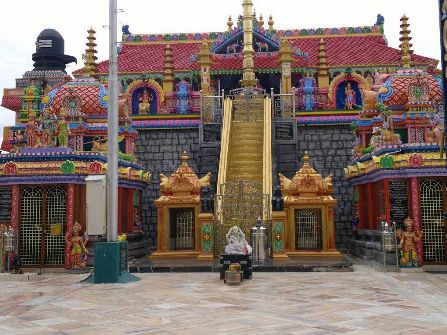 About Sabarimala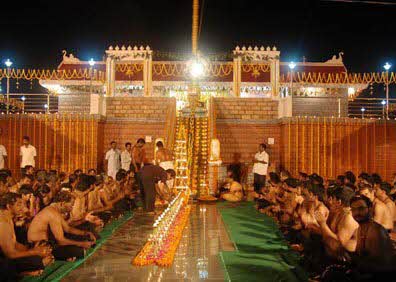 Sabarimala is one of the most sought after pilgrimage destinations in India located in the beautiful backdrop of Western Ghat hill ranges in the state of Kerala. Enveloped by dense green forests spreading across the Sahayadri Mountains in the district of Pathanamthitta in Kerala, the hill temple of Sabarimala is perched at an altitude of 468 meters above sea level overlooking the holy River of Pampa in the vicinity. Every year around 40 million devotees from all over the globe come to Sabarimala to take blessings of the God.
The presiding deity of this renowned hill temple of Sabarimala is Swami Ayyappa. Literally the word Sabarimala refers to 'Sabari' (a character from Ramayana period) and mala means mountain range. Enriched with pristine natural beauty of the lofty green hill ranges, gorgeous valleys, sparkling streams and breathtaking landscapes, the Sabarimala forms a part of the Periyar Tiger Reserve in Kerala. According to the folklore, it is the place where Lord Ayyappa killed a demon named Mahishi and meditated at this spot.
The Sabarimala Temple can be accessed by foot only as the path is quite ardent and is covered by dense forests and hilly terrains inhabited with wild creatures. Presently an alternate path has been opened for the visitors by which maximum of the journey can be covered by vehicles and the devotees have to cover only a distance of about 4 km by foot to reach the main temple. Before beginning the pilgrimage, the devotees are required to take a 41 days vratham in which they have to abstain from non- vegetarian food, alcohol etc and should make themselves pure by body and heart.
This much awaited annual pilgrimage begins from mid- November till January which draws around 40-50 million pilgrims to the temple and is considered the largest annual pilgrimage destination across the country. The entire hill range of Sabarimala comes to life with the chants and worship offered by the devotees during the festival season. However, the trek route is quite challenging but if offers an unforgettable experience to the devotees that would enlighten spiritual as well as aesthetic value in one's heart.
Sabarimala Fast Facts
City: Sabarimala
District: Pathanamthitta
State: Kerala
Country: India
Famous for/as: Temple
Best Season: Sept to Apr
Summer: 23 to 35°C
Winter: 17 to 32°C
Rain: Jun to Sep
Altitude: 468 m (1535 ft)
PIN Code: 689645
STD Code: 91-473
Languages: Malayalam, English
8 Places to Visit in Sabarimala