Rock climbing in Coonoor, Tamil Nadu
Popular
1
Lambs Rock
Land, Entertainment, Nature, Water
Famous for: Scenic views of mind-boggling tea and coffee plantation

---
One of the most interesting sites for tourists in Coonoor is Lamb's Rock. This ultimate spot is located only 8 kms far from Coonoor. This spot offers mind-boggling views of coffee estates ...
Popular
2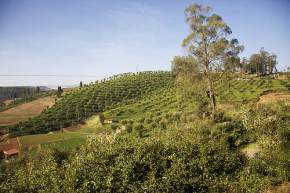 Hidden Valley
Land, Entertainment, Nature
Famous for: Scenic beauty and adventurous activities

---
Hidden Valley offers great enclosure to Coonoor, an awesome hill station of Nilgiris. Hidden Valley is quite mesmerizing flocked with innumerable tourists from all over the globe. It is only 4 k...
Things to do in Coonoor ( 13 )