Culture of Coonoor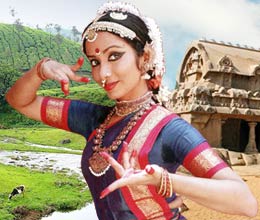 People
One could see the major section of the population in Coonoor engrossed in tea plantation and spend their whole life in picking tea leaves, engaged in tea factories and other related activities. Basically, the main tribe that resides in Coonoor is that of Coon tribe. The people of the place are quite simple and hospitable.
Language and religion
The main languages spoken in Coonoor are the Badaga and Tamil but many of the people also make the use of English language especially those who are linked with tourism.
Hinduism is the prominent religion of the hill station but one can also see the Christianity to stand nearby to the Hinduism only. Islam people could also be seen but in less number.
Food
Food is an appealing part of Coonoor hill station and it has lot in its core to present in front of its visitors in form of different types of cuisines. There are myriad of restaurants that offer delicious dishes to its visitors to make their trip unforgettable. Gourmet Cheese is one of the emerging items of food in Coonoor.
Local festivals, music and art
Amazing but quite true, the most famous festival of Coonoor is Fruit and Vegetable festival which usually takes place in May in Sim's Park of Coonoor. Other interesting and inviting festival of Coonoor is tea and tourism festival which held in January.
Things to do in Coonoor ( 13 )