Picnic in Tiruchy, Tamil Nadu
Popular
1
Mukkombu
Entertainment, Nature, Water
Famous for: A dam built on River Kaveri and an excellent picnic spot

---
Mukkombu is located just 18kms from Tiruchi on the KarurThiruchi road. Situated on the banks of the rivers Cauvery and Kollidam, it is the place where river Kollidam branches off from the River ...
Upcoming
2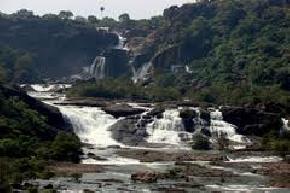 Puliyancholai Falls
Land, Entertainment, Nature, Water
Famous for: A cascading waterfall and picnic spot

---
Located at a distance of 72 km from Tiruchy, Puliyancholaiis a scenic spot on the foothills of Kollimalai. It is a forest region splashed with a small stream and covered with lush green foliage ...
Things to do in Tiruchy ( 18 )