Dams in Tiruchy, Tamil Nadu
Popular
1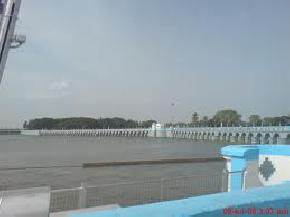 Grand Anicut
Nature, Water
Famous for: A magnificent dam on River Kaveri

---
The Grand Anicut, also known as the Kallanai is an ancient dam built on the Kaveri River in the state of Tamil Nadu. It is located about 20 km from Tiruchirapalli, it stands as an awesome exampl...
Popular
2
Mukkombu
Entertainment, Nature, Water
Famous for: A dam built on River Kaveri and an excellent picnic spot

---
Mukkombu is located just 18kms from Tiruchi on the KarurThiruchi road. Situated on the banks of the rivers Cauvery and Kollidam, it is the place where river Kollidam branches off from the River ...
Things to do in Tiruchy ( 18 )