Picnic in Darjeeling, West Bengal
Popular
1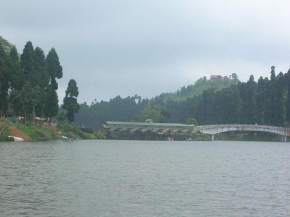 Senchel Lake
Entertainment, Nature, Water
Famous for: Best for day excursion and to captivate panoramic views

---
Senchel Lake is supposed to be the pride of Darjeeling as it is among the highest lakes not only in the country but in the entire world. This lake also serves as the main picnic spot for the vis...
Popular
2
Lloyds Botanical Garden
Entertainment, Nature
Famous for: Spectacular views and serene environment

---
Perched at a height of 7000 feet above the sea level amidst the cool atmosphere, Llyods Botanical Garden in Darjeeling is waiting for you. In 1878, this fabulous garden was established covering ...
Things to do in Darjeeling ( 18 )