History of Mysore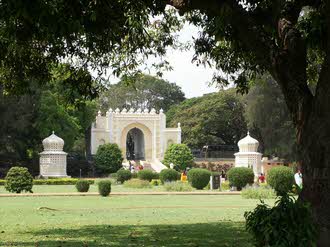 Mysore!! Literally, the city got its name from "Mahishahsur" – the name of demon king. He was the first ruler of the city during 10th century. But, as he was demon and used to carry slaughters and violence, Goddess Chamundeshwari killed the demon on the pinnacle of the Chamunda Hills and the then only, hill has given place to a magnificent temple named Chamunda Temple.
It was the Ganga Dynasty who ruled over the city till 1004 and their ruling period began from 2nd century. Then, the ruling period of Cholas struck the city and they also continued their rule for a century. Later on, the Chalukyas and the Hoysalas came to this historical city.
After that era, the city came under the hands of other most famous ruler of Mysore named Chikka Devaraja Wodeyar. He ruled over the city for 31 years, which is really remarkable and it was during his kingdom only, the city flourished with great pace. Till his rule, the city remained the capital of the state but later on when the British captured the city, they transferred it to Bangalore. Even after the British rule, the city remained under the hands of Wodeyars named the Maharaja H.H.Jaya Chamaraja Wodeyar. Finally, on 26th January 1950, Mysore got united with the Republic of India.
15 Places to Visit in Mysore