Culture of Mysore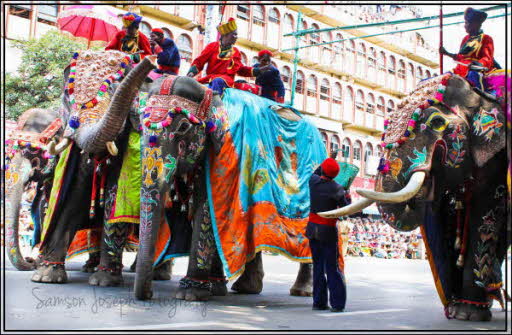 People
Basically, Hindus covers the major section of entire population of Mysore. Mysore's local folks are quite simple, elegant and very polite at the conversation. They are very soft at their heart and traditional by nature. They used to follow the norms and conditions of the religious beliefs.
Language and religion
Kannad is the main language used by the people of Mysore for mutual conversation but other languages like Tamil, English, Malayalam and Telugu are also used. Hindi is not that much prevalent in the region but rarely used.
Hinduism is the main religion and constitutes the major section of the entire population of Mysore. Though the people of other chief religions like Islam, Jainism, and others could also be seen there.
Food
As we all know, the famous dish in South India cuisine is Mysore Masala Dosa. Thus, to taste its actual flavor, one has to visit Mysore as it is served with coconut chutney and onion. Other mouth-watering dishes of Mysore are bonda, rasam, bajji, idlis, vangibath, chitranna and many more taste-bud activating dishes constitutes Mysore cuisine.
Local festivals, music and art
One can see the marvelous celebration of festivals in Mysore city and people quite enthusiastic towards the festivals. The main festivals celebrated in Mysore with great fervor and gusto are the Dusshera and Yugadi. These are the colorful festivals of the city and celebrated with great joy and bliss.
Things to do in Mysore ( 23 )