Mangalore Tourism
| | | | |
| --- | --- | --- | --- |
| | 0 | | Reviews |
About Mangalore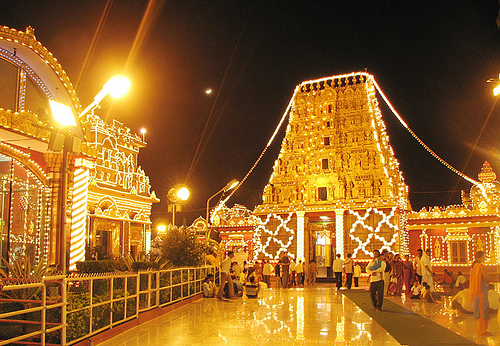 Mangalore located in Karnataka is the most important port in India. It is situated at about 350 kilometres to the west of the capital city Bangalore. Mangalore which is located between the Arabian sea and the western Ghats is the central headquarters for the administration in the southern Karnataka.
Mangalore city is mainly well known for its temples, beaches, museums, and its corporations. The languages widely spoken here are Byari, Tulu, Konkani and Kannada. The name Mangalore was after the Hindu goddess Mangaladevi .However the local name Mangaluru was renamed by the British in 1799 by using an anglicised version of the name called Mangalore. Mangalore has always been a ship building centre since the historical times. It was often a city which has been envied by various rulers and has always been fought upon .The Mangalore city which is a mixture of the old and new cultures is also a very enchanting place for the various visitors. It has been endowed with a wide range of flora, fauna, beaches and rivers and waterfalls.
The contemporary port of Mangalore situated 10 kilometres to the north of the town occupies the ninth position in India for the biggest cargo handling port. The main revenue of Mangalore is derived from the economic activities and the agricultural work. Tropical timber from south-east Asia is often imported and utilised for making furniture.75% of India's coffee and cashew nut export work is done at the ports of Mangalore. The cashew nuts are brought from various places mainly Kerala and then exported..The finishing of the railway project of konkan will further boost the trading and commercial activities of the city.
Mangalore Fast Facts
City: Mangalore
District: Dakshina Kannada
State: Karnataka
Country: India
Famous for/as: Beaches
Best Season: Sep - Feb
Summer: 21 - 39°C
Winter: 17 - 34°C
Rain: Jun - Sep
Area: 132.45 km2
Altitude: 22 m ( 72 ft )
PIN Code: 575001 to 5
STD Code: 0824
Mangalore News Papers
Kannada: Vartha Bharathi
Languages: Tulu, Konkani, Kannada, Beary, English
15 Places to Visit in Mangalore