Lucknow Tourism
| | | | |
| --- | --- | --- | --- |
| | 0 | | Reviews |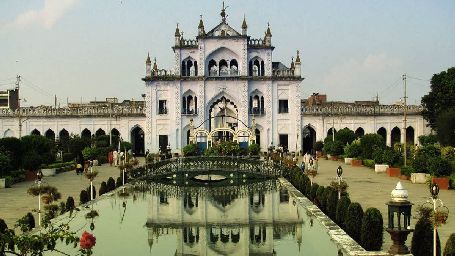 About Lucknow
Well-said Lucknow as "The city of Nawabs" as the city had undergone to many of the Nawab kingdoms. Lucknow is the stunning capital city of Uttar Pradesh, one of the most popular states of India. The name of Lucknow is also taken when the talks of frequent developing cities are going on. The city never fails to attract the sharp-eyed people with its great modishness and ardent culture. Also, Lucknow people are famous for their etiquettes in all over the country as they are granted with politeness and hospitality in its inheritance.
Other than world famous as the city of Kebabs and Nawabs, Lucknow is also known as the Golden city of the east. The city is also renowned as it sets the perfect example for perfect blend of old traditions and modernization. Lucknow is not only popular for tourism but the artistic skills of people of Lucknow also brought the city in limelight and Lakhnavi work or chikan work is there to testify this fact. Therefore, those who came to visit this awesome city do not get despaired as the city is blessed with immaculate opulence.
Lucknow was set up by the Nawab Asaf-ud-Daula and was the capital city of Awadh. In the past history of Lucknow, lots of things were added to the culture of Lucknow. Therefore, the culture of Lucknow comprises of marvelous music, dances, literature and astonishing art and crafts. Though the city entered the world of modernization, yet it retains its past glory and fascination.
Spotted with myriad of tourist attractions, Lucknow plays great role in tempting numerous visitors to explore this mesmerizing place of India. The main attractions in Lucknow consists of museums, markets, wildlife, historical monuments, gardens and also places of worship like temples, mosque or churches. Therefore, make up your mind to explore the amazing destination of India named LUCKNOW!!!
Lucknow Fast Facts
City: Lucknow
District: Lucknow
State: Uttar Pradesh
Country: India
Known As: The City of Nawabs
Famous for/as: Monuments
Best Season: Oct - March
Summer: 21 to 45°C
Winter: 5 to 32°C
Rain: Jul - Sep
Area: 310.1 km2
Altitude: 128 m
PIN Code: 226xxx
STD Code: 0522
Lucknow News Papers
English: Agra News
Hindi: DLA, Jan Morcha, Dainik Jagran
Languages: Urdu, Hindi, English
15 Places to Visit in Lucknow