Jhansi Tourism
| | | | |
| --- | --- | --- | --- |
| | 0 | | Reviews |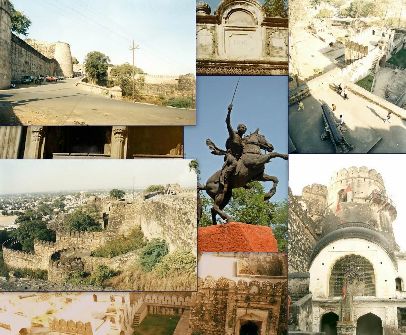 About Jhansi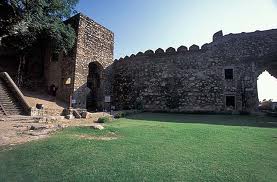 "Khub ladi Mardani, Wo to Jhansi Wali Rani Thi"!! This phrase is the first one to hit your mind when someone is talking about Jhansi. The popularity of Jhansi can be easily judged with the fact that its name runs parallel with brave woman ruler "Jhansi ki Rani Lakshmi Bai"! Jhansi is one of the main cities of Uttar Pradesh that plays significant role in the history of India. Jhansi, also formerly known as Shankargarh, is today's one of the most visited cities of Uttar Pradesh state of India.
Located at the distance of 101 kms from Gwalior, Jhansi is the main hub of great patriotic leaders and according to past history, it is very clear that the first step was taken towards Independence War by the great ruler of Jhansi – Rani Lakshmi Bai! Therefore, even today, the land of Jhansi blows the patriotic air and is still alive in the heart of every Indian. After passing through long history, the rule Jhansi went into the hands of Rani Lakshmi Bai and she fought against the enemies with great courage and bravery!
Jhansi is world famed not only for its glorious past but is holding great place in the list of main tourist places in the country. Jhansi is having great scenic views and lots of spectacular monuments to make the trip of its visitors most memorable. Apart from the natural beauty, the city is spotted with forts, palaces and museums. The main attractions among the long list are Rani Mahal, Jhansi Fort, Parichha Dam, Government Museum, etc.
Therefore, the city is best for those who loves picnicking and spending the time in the serene and calm environment. Ancient monuments and historical structures reveals great stories of great warriors of Jhansi and thus, this place also found to be favorites for true history – lovers.
Jhansi Fast Facts
City: Jhansi
District: Jhansi
State: Uttar Pradesh
Country: India
Famous for/as: Amusement Park, Art Gallery, Lakes, Monuments, Museum
Best Season: Oct - March
Summer: 34 to 47°C
Winter: 4 to 25°C
Rain: July to Sept
Area: 5028 km2
Altitude: 285 m
PIN Code: 28400x
STD Code: 0510
Jhansi News Papers
Hindi: DLA, Dainik Jagaran
Languages: Bundeli, Hindi, Marathi
15 Places to Visit in Jhansi