Jhansi Food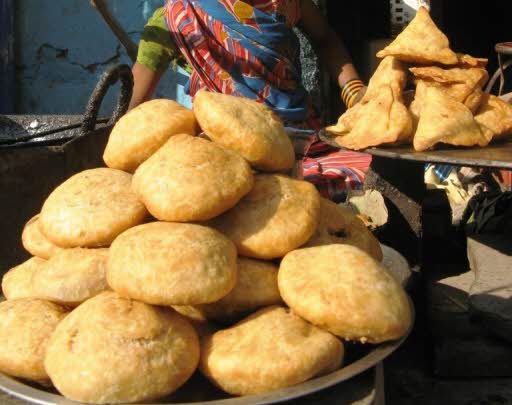 Eating out in Jhansi would really make your trip more fruitful and wonderful. There are so many budget and luxury hotels that offer both accommodation and restaurants with great dining arrangements. These restaurants have good quality food and several types of delicious dishes. Especially, the most commonly seen food in the restaurants of Jhansi are Indian and Continental food. There are also small eateries and roadside Dhabas to offer their best in front of you!
Like, Hot Bite is famous for snacks and refreshments. Then, for bakery items, you can go for Navbharat Bakery Shop. Also, there are many other budget range hotels and restaurants in Jhansi and among them, the main are Janack's, Shilpi Hotel, Samrat Hotel, Narayan ChaatBhandar, Opium, etc.
If you are finding mid-range hotels, then your search may ends at Haveli Restaurant, Hotel Yatrik, Sagar Restaurant, Navbharat Restaurant, Raj Palace, etc.Haveli Restaurant is famous for its veg. thalis. For veg. and non-veg. dishes, one can go for Navbharat Restaurant.
Almost all the restaurants whether budget or mid-range, their main aim is to provide the delicious and tasty food with great hospitability and best services. Their top-notch services undoubtedly work as a tadka on the food offered by them.