Hyderabad Tourism
City of Pearls, Land of the Nizams, City of Nawabs, Biryani City, Cyberabad
| | | | |
| --- | --- | --- | --- |
| | 0 | | Reviews |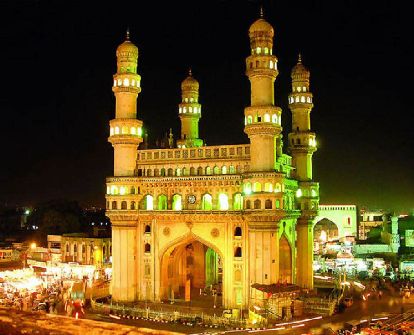 About Hyderabad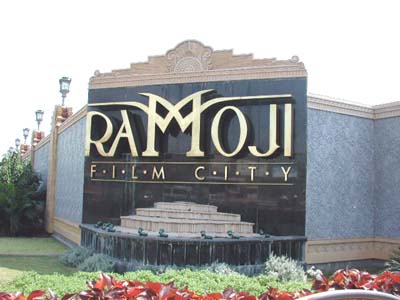 Hyderabad, the land of Nizams is one of the largest metropolitan cities of India. The name of the city Hyderabad literally means 'city of Hyder' which is the capital of Andhra Pradesh. Being ranked as the fourth populous city in India, Hyderabad is also known as the City of Pearls. Hyderabad is situated on the banks of the Musi River and is the global center of the diamond trade. This vibrant Indian city is legendary in terms of history, culture and technological progress.
The colorful history of this historical city has lots to offer to its tourists. The long standing monuments, palaces, gardens all are the witnesses of its undulating history. The city has seen many rulers coming to the throne and their rules have given Hyderabad a top rated position in the tourist map of India. The city offers a rich heritage that is a true example of Islamic architecture. An amalgamation of modern and ancient heritages, varied art forms can be seen here.
Either for a leisure vacation or for business or to make a living, Hyderabad acts as a centre for all types of activities. The city has emerged as a leading centre of information technology and Biotech industries and its industries make it a global city. Millions of people come here round the year. The outstanding monuments, mosques, temples, minarets and attract the visitors. The impressive architecture and building style of the city compels one to visit the place again and again.
This beautiful city is not only famous for its stunning heritage buildings but is also known for the pearls which are traded here. The market of Hyderabad is very famous for a variety of things that are one more reason that attracts shopping lovers to the city. One must visit this vivid land and come across an example of incredible India.
Hyderabad Fast Facts
City: Hyderabad
District: Hyderabad
State: Andhra Pradesh
Country: India
Known As: Hyderabadi
Famous for/as: Monuments, Mosque, Museum
Best Season: Oct - Mar
Summer: 20 - 45°C
Winter: 14 - 32°C
Rain: Jun - Oct
Area: 621.48 km2
Altitude: 536m (1759 ft)
PIN Code: 500xxx
STD Code: 040
Hyderabad News Papers
English: Deccan Chronicle, TOI, The Hindu, Indian Express
Telugu: Eenadu, Andhra Jyothy, Sakshi, Namaste Telangana
Urdu: Siasat, Munsif
Languages: Telugu, Urdu, Hindi, English
15 Places to Visit in Hyderabad