Culture of Chennai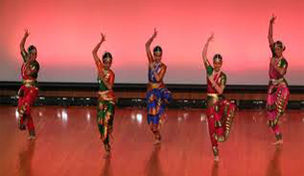 People
Chennai, fourth metropolis of India, is fully crowded with the people from different regions providing the city a great strength. The perfect example of bigotry could be seen in the people of Chennai towards their religious beliefs and customs. People of the place are very mild and soft spoken.
Languages and religions
Being a home to people of different backgrounds, people of Chennai speak so many languages. The main official language of Chennai is Tamil and the other languages that are also used are English, Urdu, Kannada, Punjabi, Bengali, French, Portuguese, Dutch and Malayalam.
If we talk of religions in Chennai, then also one could see people of almost all the main religions of India here living with great harmony and peace. The main religions followed in Chennai are Hinduism, Islam, Jainism, Christianity and Buddhism.
Food
Aroma and taste of food of Chennai has no substitute all over the country as it has complete traditional touch. The main taste of Chennai lies in South Indian food mainly consists of sambhar, idli, dosa, uttapam, rasam, dry curry, kootu, coconut chutney and many more. The food is mainly served on banana leaf which adds a lot to cuisine of Chennai.
Local festivals, art and music
The main festivals celebrated in Chennai with great joy and enthusiasm are Pongal, Chitthirai, Mahamagam, Nav-Ratri, etc.
For displaying great traditional art, people of Chennai used to organize Chennai Sangamam in January of every year which displays the great art forms of Tamil Nadu.
Music of Chennai is also of high level and one could get an idea of this by taking part in the music festival organized by the Madras Music Academy of five days.
Things to do in Chennai ( 15 )