Chennai Food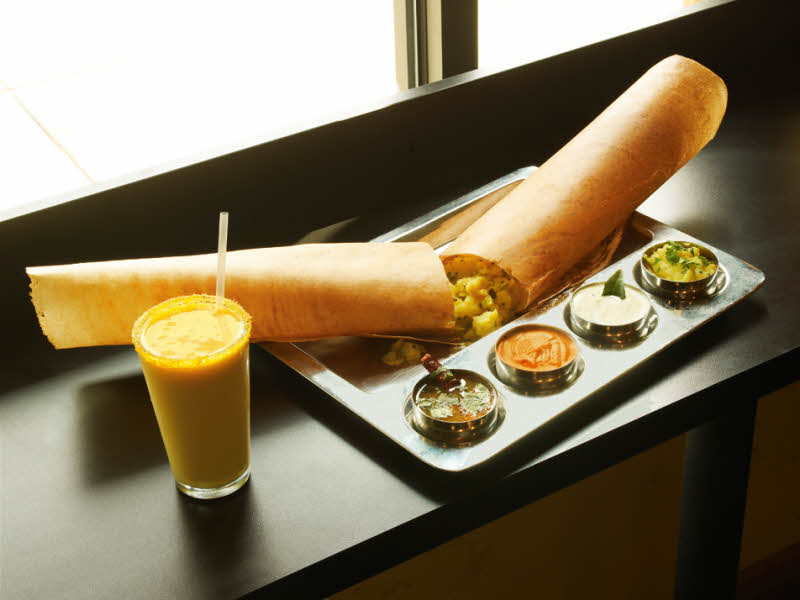 Eating out of any destination plays great role in making it popular and demanding but no worries for Chennai!! Chennai people thoroughly have caliber how to satisfy the hunger of its visitors. The local cuisine of Chennai, Tamil Nadu is so mouth-watering and delicious that one completely forgets its own taste. South Indian food has great followers throughout the country and Chennai is the main place to offer the great taste of this cuisine. The main constituents of South Indian dishes are idli, sambhar, vadai, dosa, uttapam, coconut chutney, rasam, and lots more. The taste becomes double when served on a banana leaf with great hospitability and warm welcome!!!
There are numerous food points in Chennai serving Indian, Continental, fast food, coffee and tea, desserts and many more. Also, one could choose the restaurants as per their pocket allowance as the city has all types of restaurants with great choice – expensive, medium and budget hotels.
The main restaurants in Chennai are Karaikudi, Komala's, Saravana Bhawan, Anjappar, Benjarong, Anna Lakshmi, Ahaar, Archana, Bike and Barrels, Café Mocha, Kabul, Dhaba Express, Tulsi, Udipi Sri Durga Bhawan, Wangs Kitchen, Dahlia, Café Mercara and much much more. It is quite difficult to mention all the innumerable restaurants of Chennai but it is sure that your stomach will get over-stuffed in Chennai!!!