History of Ambala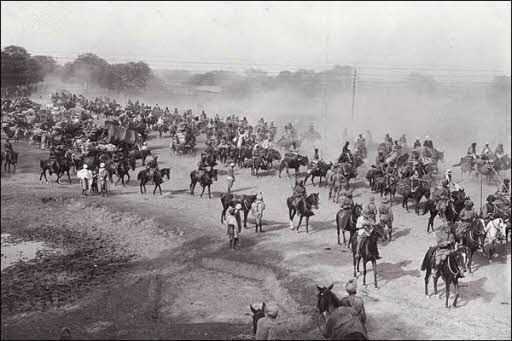 Ambala has been an important historical district of Haryana and it is said that the city was first explored during the British period by C. Rodgers and A.C.Cunningham. However the excavations and stone tools founded here suggest that Ambala was inhabited by the primitive people during the Harappan civilization. The region was also ruled by thePandavas and their successors.
There are several beliefs regarding the name of the city of Ambala. Some of the historians said that the city got its name from Amba Rajput who actually founded it in the 14th century. Another version suggests that the region has taken the name after Goddess BhawaniAmba and a temple is also there in the city. Some people claim that city was originally named 'Ambwala', means mango village which later on corrupted as Ambala.
In 1843, the AmbalaCantonment was established by the British troops and the entire region was greatly explored by the British officials. In 1847 Ambala was declared as a separate district with the merging of many jagir estates in it which were earlier seized by the British. With the independence of India in 1947, Ambala also became independent from the hands of British and now it is a leading city of the state of Haryana.
10 Places to Visit in Ambala